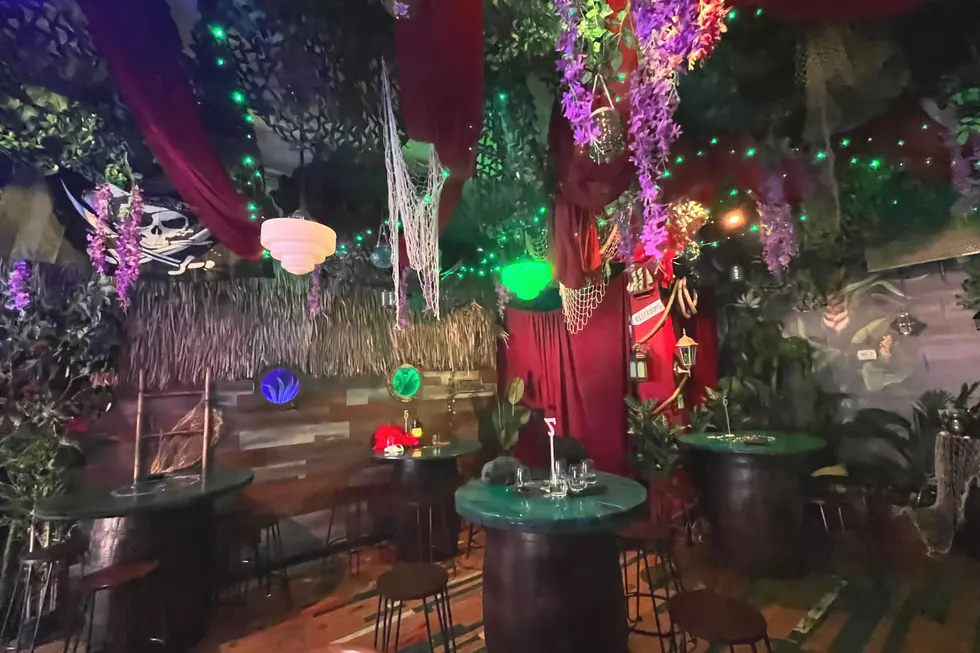 Never Grow Up at Denver's Neverland: Peter Pan Inspired Bar
Kelsey Nistel/TSM
There are hundreds of unique places to eat and drink throughout Colorado, but a pop-up bar in Denver offers a magical experience that's unlike anywhere else — some would even call it an awfully big adventure of sorts.
Tucked behind an unassuming door on West 32nd Street, is the entrance to Neverland, a place where bar-goers can let their imagination run wild and never have to worry about growing up.
Neverland: An Immersive Peter Pan-inspired bar is part of Hidden Denver. The umbrella company specializes in bringing eclectic and fun immersive experiences to different cities across the world.
Familiar characters from Peter Pan are present to welcome guests as soon as they step through the door. From there, bar-goers are seated and served their first drink. Three magical concoctions are included with the purchase of a ticket, but more beverages are also available at the bar at any time during the hour and a half event.
From vintage lanterns and tons of other creative sea-inspired decorations to Peter Pan-themed nooks like the Jolly Roger and Lost Boys Hideout, the room truly transports guests straight to Neverland.
Though a humorous story, Peter Pan, Captain Hook, and another hilarious pirate lackey explain how the "lost kids" in the bar can help save Tinkerbell, just like they must do in the movie.
Rescuing Tinkerbell involves completing three fun challenges, one of which is walking the dreaded plank. Playing these games also gives guests the chance to earn gold coins, which can be traded in for more drinks at the bar...ahoy matey.
Tickets for the experience are $45. You'll want to book your visit to this incredibly immersive experience soon, since it will only be in town through September 4, 2022.
The door to Neverland can be found just to the right of Tony P's Bar & Pizzeria, at 2400 West 32nd Avenue in Denver.
Adventure to Neverland: An Immersive Peter Pan Inspired Bar
Most Missed NoCo Hot Spots and Bars