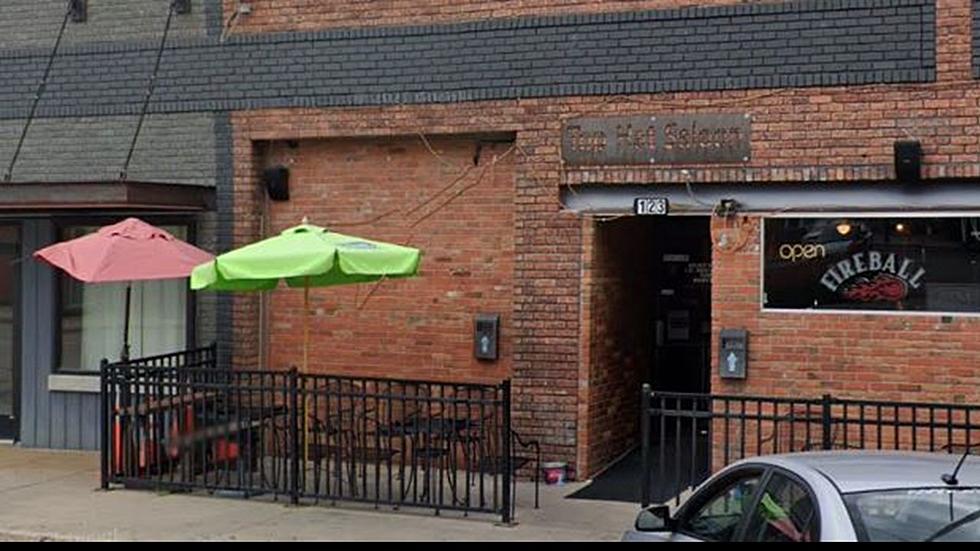 Loveland's 'Top Hat' Bar Plans Big Send-Off Before Searching for New Home
Google Maps
'The only constant in life is change' goes the saying; Loveland's Top Hat Saloon will be saying 'goodbye' to its longtime location, with an uncertain future.
There will be more than a few tears shed Saturday, January 29, 2022, at Top Hat's 'farewell and fundraiser' event. We let you know in December of 2021, that after years and years at their current location (123 East 5th Street,) the bar is searching for a new home.
The event is titled 'Bring Back the Top Hat,' with the question hanging in the air: 'Bring Top Hat Back, to Where?'
There hasn't been any word so far on where Top Hat will reopen; Downtown? On Highway 402 somewhere? Maybe on 287? The search is underway. However, the bar will need funding to open up a new location, that's where the fundraising part comes in.
The day will include:
Pancake Breakfast, 9 a.m.- 11 a.m. ($2 per pancake)
50/50 drawing
Silent Auction (they are taking donations for the auction)
Raffle
Billy's Chaulkboard Gourmet Express food truck on site at 5 p.m.
Proceeds from the raffle, the 50/50 drawing, the pancake breakfast and all other donations will go towards Top Hat's move. The move will incur many costs, including the move itself, renovations to the place they do find, and other costs of re-starting Top Hat.
Once a new home is found, this will be the second move Top Hat has taken in its 60 years. The original Top Hat Lounge opened on 4th Street before being moved to the current location on 5th Street. For a while it was known as 'PJ's,' but regained the name Top Hat.
You can follow the event on Facebook HERE.
Speaking Places Closing- 9 Pizza Joints That Loveland Used to Have
Some of these joints have been gone for decades; a few, not that long.
LOOK: Best Beers From Every State
To find the best beer in each state and Washington D.C., Stacker
analyzed January 2020 data from BeerAdvocate
, a website that gathers user scores for beer in real-time. BeerAdvocate makes its determinations by compiling consumer ratings for all 50 states and Washington D.C. and applying a weighted rank to each. The weighted rank pulls the beer toward the list's average based on the number of ratings it has and aims to allow lesser-known beers to increase in rank. Only beers with at least 10 rankings to be considered; we took it a step further to only include beers with at least 100 user rankings in our gallery. Keep reading to find out what the best beer is in each of the 50 states and Washington D.C.