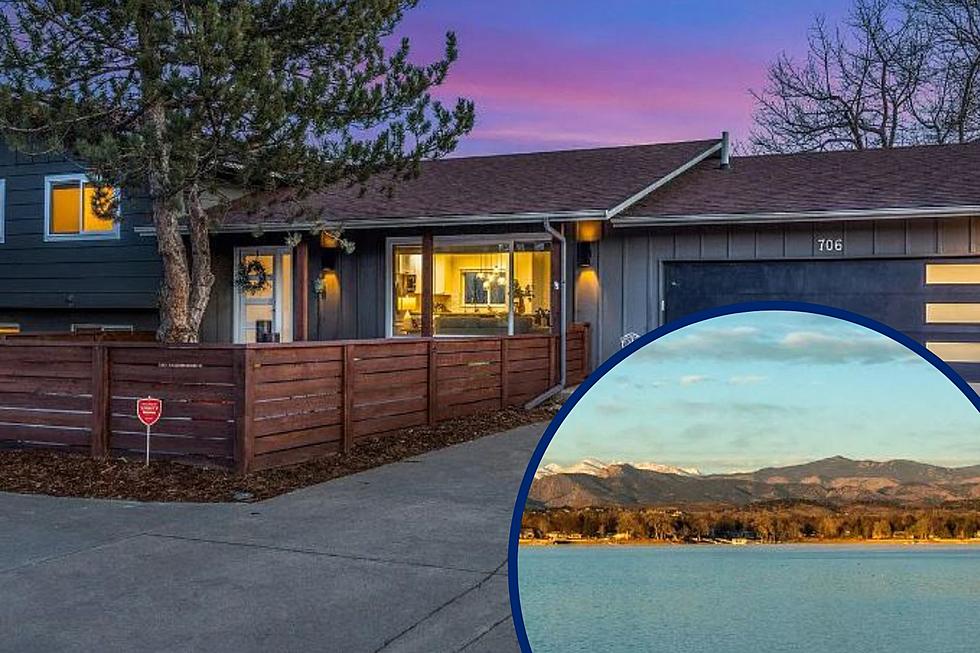 Here's Why This Loveland Home Is Going for Nearly $1.5 Million
IRES // Zillow
Home prices in Colorado have risen by almost 50% in the last five years, so it's unsurprising to see expensive houses on the market in the Front Range.
However, some homes have price tags that make you think — could it be worth that much?
That was our thought when we saw this house for sale at 706 W 29th Street in Loveland. It's currently on the market for $1,469,000.
Don't get us wrong — it looks gorgeous. But we knew there had to be more to the residence for it to be so costly, and we were right.
According to Zillow, the reason for the home's million-dollar listing price is it has exclusive access to a private lake.
"Enjoy water skiing, wake surfing, paddle boarding, and fishing as RARE private lake rights are included with this home," reads the listing. "The Primary Bedroom leads to the lake...there are memories to be made!"
Along with lake access, the house boasts four bedrooms, three bathrooms (including an ensuite), a fireplace, a nearly-finished basement, a patio, and an open floor plan.
Zillow notes that the home also features Emerald Ash Borer-resistant trees, an upper deck with glass railings, various outdoor and recreation areas, and an organic garden (although the plants there now don't come with the house).
Do you still need convincing that this abode is worth almost $1.5 million? Take a virtual tour of the property in the gallery below.
See Why This Loveland Home Is on the Market for Almost $1.5 Million
$1.5 million is a hefty price tag — but this home for sale in Loveland might be worth it.
Colorado Estate Listed for $21 Million Looks Like a Tropical Paradise
From the mountains to the breweries to the near-constant sunshine, Colorado seemingly has it all. However, we are missing one thing: the ocean. You won't find any seas in the Centennial State, but you can get close — if you have $21 million, that is. Check out this Greenwood Village, Colorado paradise in the gallery below.