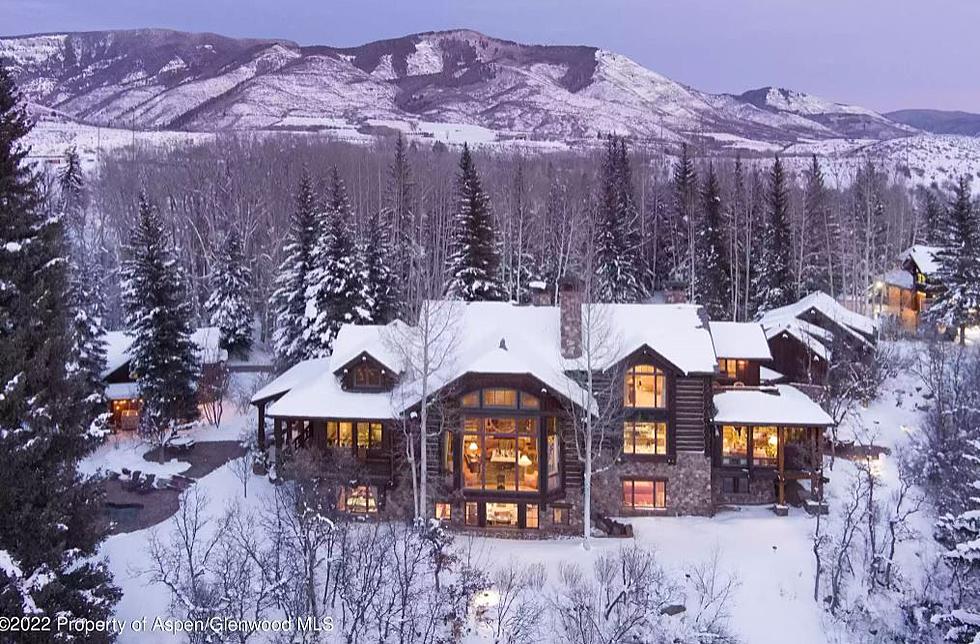 Check Out Giant 'Log Cabin' Home in Colorado
Realtor.com
The idea of living in a log cabin in the woods may not seem like the most luxurious of living arrangements, but if you've got an extra $22 million laying around you can do it in style. A home in Woody Creek, Colorado is currently carrying that price tag and once you see this place, you'll understand why.
Woody Creek is Not Cheap
When one thinks of the most expensive places to live in Colorado names like Vail, Aspen, and Telluride are among those that typically come to mind first. However, the small town of Woody Creek is located between Basalt and Aspen and is home to ridiculously lavish and expensive homes. In fact, the late Gonzo journalist Hunter S. Thompson once called Woody Creek home.
A Log Cabin For a Mansion
This home in Woody Creek is so expansive that it may even be considered a mansion, but still carries a bit of a rustic vibe with all of the extensive log work that makes up much of the home.
Take a virtual tour of a $22 million log home in beautiful Woody Creek, Colorado.
Check Out Giant 'Log Cabin' Home in Colorado
This giant log cabin home located in Woody Creek, Colorado carries a $22 million price tag.
See Inside This Amazing Snow Castle in Snowmass Village Colorado
Enjoy life in the Aspen pines of Snowmass Village inside this incredible ski in-ski out property that features a swimming pool and hot tub.
Peaceful + Perfect: Glass Cabin in Colorado Surrounded By Forest
This glass cabin in Colorado surrounded by a national forest is a peaceful and perfect getaway.