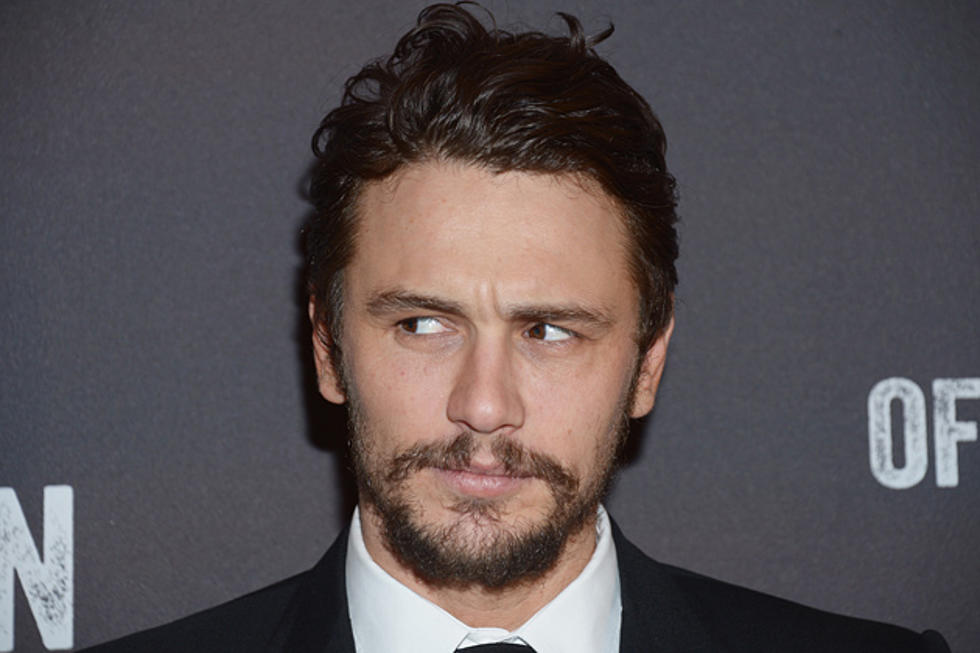 James Franco Allegedly Propositions Teenage Girl on Instagram [PHOTOS, VIDEO]
Michael Loccisano, Getty Images
Has James Franco turned into a lecherous creep? The actor and Yale Ph.D student, who currently stars in 'Of Mice and Men' on Broadway, allegedly tried to pick up 17-year-old Lucy Clode, a young girl vacationing New York from Scotland who met Franco while at the stage door for the show.
Franco seemingly then began a conversation with the Scottish teen over Instagram (she tagged him in a video from the stage door) -- and he wasted no time cutting to the chase, repeatedly asking how old she was and where she was from:
The questions got increasingly more persistent, with him seemingly asking if she had a boyfriend, what her number was and where she was staying:
The conversation then progressed to texts, and Franco seemed to get even more creepy and presumptuous, asking the teen if he should rent them a room -- and also sending her a picture of himself:
Because she didn't really believe that the texter was actually Franco, Clode (who ultimately denied him) asked the actor to text her a pic of him holding up a piece of paper with her name on it, which he complied:
For his part, Franco has denied the allegations, writing on Twitter:
Though the Instagram pic has since been deleted, this is the Internet -- where nothing posted online ever truly goes away. The post was a meme of Franco and included the words "Why are you thirsty for underage ones."
While the messages and pictures seem legit, many are wondering if this is just a publicity stunt by Franco, who is well-known for his bizarre antics. In his upcoming film, 'Palo Alto,' Franco plays a teacher who engages in an inappropriate relationship with his student, played by Emma Roberts… could this just be some kind of weird, twisted promotion for the film? We can only hope.