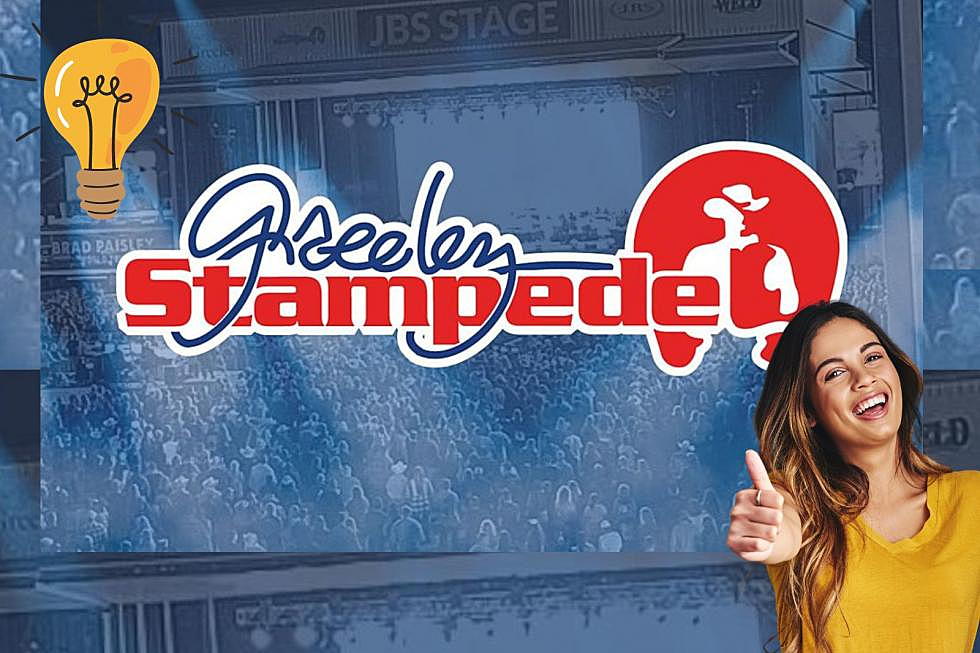 4 Important Things You Need To Know For This Year's Greeley Stampede
Canva, Greeley Stampede, TSM
The Greeley Stampede is off and running at Island Grove Regional Park in Greeley, Colorado. Make sure to go over these policies to make your life easier.
Think of these four policies as life hacks to ensure you have a great time with your friends and family. Here are some factors you need to consider directly from the Greeley Stampede.
1. Where Can I Park at the Greeley Stampede?
Parking is available for $15 at two convenient locations: 14th Avenue and A Street, or 11th Avenue near D Street. If you prefer to use a ride-sharing service like Uber or Lyft, the Greeley Stampede has designated drop-off and pick-up zones.
Whether you're driving yourself or relying on a ride-share, getting to the Greeley Stampede is hassle-free.
2. Greeley Stampede Wants You To Download Your Tickets Before You Go
Downloading mobile tickets has become extremely easy. Since the pandemic, mobile tickets have been a go-to for most live events.
When there are large crowds of people, your chances of having decent cellular reception go down. Whenever I go to a live event, I ensure to download my mobile tickets to my Apple Wallet. If you are an Android user, you can use the Google Wallet.
When you download to mobile wallets, you do not need to worry about having wifi or cell service. The tickets are permanently on your phone.
3. Bring Your Physical State Issued ID
Although mobile tickets are encouraged, a digital ID is not. It's important to remember that if you plan on purchasing or accessing areas at the Greeley Stampede that require age verification, you must have your physical state-issued ID with you.
So, while digital tickets are encouraged, make sure to bring your physical ID if you need to prove your age for certain areas.
This way, you'll have a smooth experience and won't encounter any issues when it comes to age verification.
4. The Greeley Stampede Has A Clear Bag Policy
For safety reasons, if you have a bag that is larger than 6.5"x4.5" you need an approved clear bag in order to attend an event in the arena.
If you don't own one, I would recommend purchasing one as soon as possible because this is the norm at nearly every live event.
You can look at the entire clear bag policy here.
Source: The Greeley Stampede
8 Places To Beat the Heat in Northern Colorado
Can't cool down? Try leaving the house and enjoy what Northern Colorado has to offer.
You Have to See This $3.2 Million Home on Lake Loveland
You have to see this home that is on Lake Loveland. If you love being by the lake, you are going to love this Northern Colorado home.