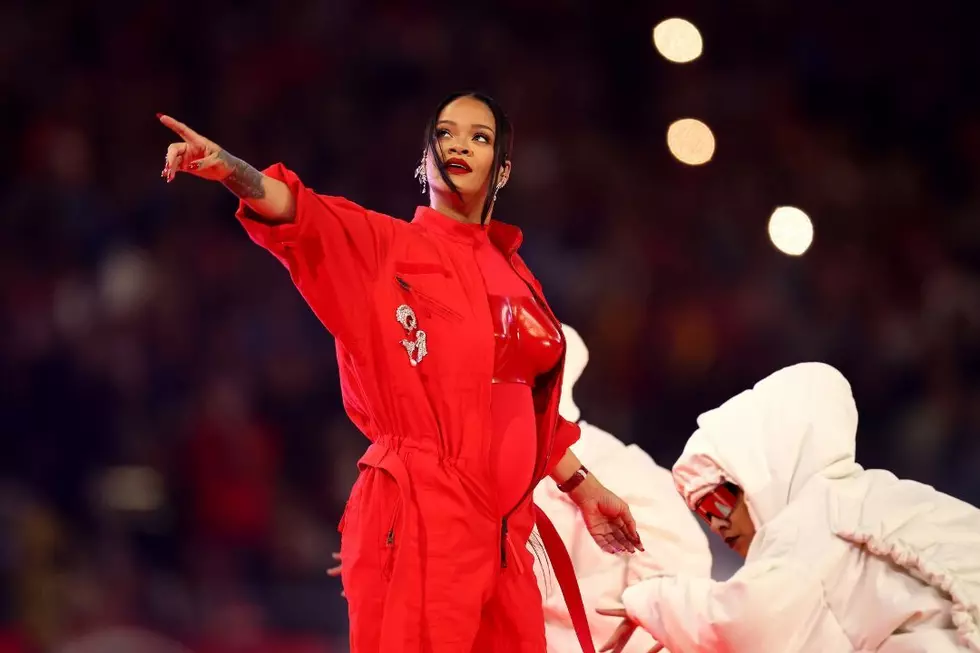 Rihanna Headlines 2023 Super Bowl Halftime Show: See How Celebrities & Viewers Reacted
Ezra Shaw, Getty Images
It's been seven years since Rihanna's last album, Anti, and four years since she performed publicly at the 5th Annual Diamond Ball in 2019. As her 2023 Super Bowl Halftime Show performance proved Sunday night (Feb. 12), Rih's musical reign hasn't let up even in her relative absence from the pop scene.
Celebrities and fans alike eagerly tuned in to watch her iconic performance tonight, which was produced by Jay-Z's Roc Nation — and Rihanna did not disappoint!
Prior to the show, many celebs were just as pumped as the fans. "It's a big deal...I really, really want her to have the best show. I've been sending so much good energy to her since I heard she was doing it," Jordin Sparks told People.
Former Halftime Show headliner Shakira hyped up Rihanna on Twitter. "Wishing you the best vibes for tonight's show, Rih!" she tweeted alongside a photo of the pair.
Katy Perry also sent well wishes to Rih before the show, cheering her on with an encouraging "you got this" on Twitter.
Plus, Kerry Washington shared a photo of herself wearing a T-shirt that read, "Rihanna concert interrupted by a football game, weird but whatever."
Rihanna's Halftime Show set list included songs such as "Diamonds," "Rude Boy," "Wild Thoughts" and more.
Rihanna's boyfriend, rapper A$AP Rocky, represented all of her fans as he adorably watched her perform while recording on his phone.
See how celebrities and viewers reacted to Rihanna's Halftime Show, below:
Warning: Some tweets may contain strong language.
Rihanna's 2023 Super Bowl Halftime Show Performance
See photos of Rihanna performing during the 2023 Super Bowl Halftime Show on Feb. 12, 2023.
The Most Unforgettable Halftime Show Moments Ever