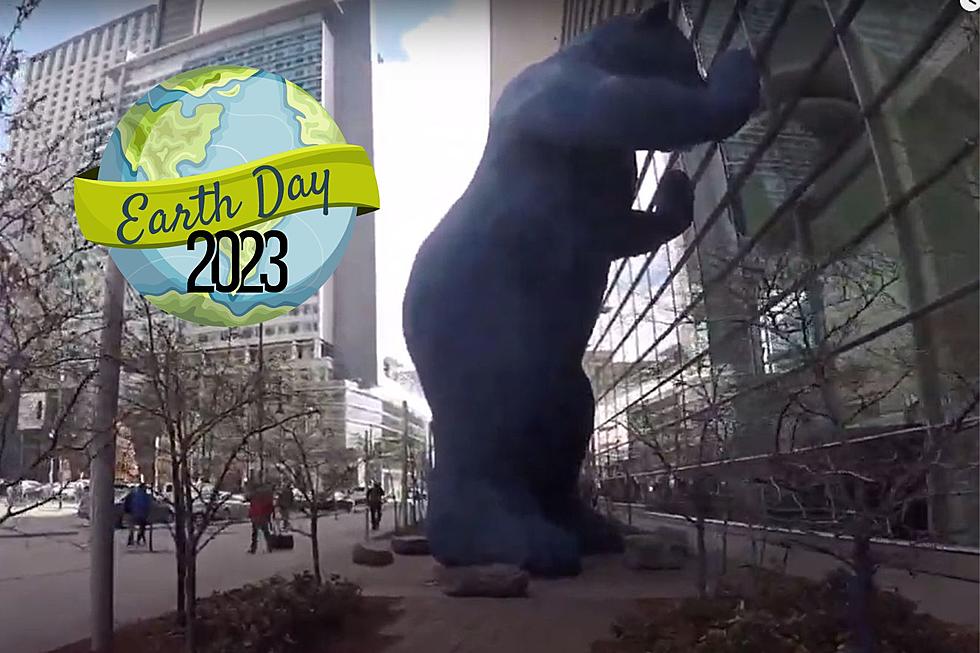 Free Colorado Earth Day Celebration At The Famous Blue Bear
YouTube Screenshot
Colorado celebrates Earth Day early, this Friday, April 21st, as the famous big Blue Bear is hosting a huge free Earth Day event that you don't want to miss.
Colorado's Big Blue Bear Earth Day Celebration
Although Earth Day is technically this Saturday, April 22nd, Colorado's famous big Blue Bear has plans to help kick off the earthly celebrating this Friday, April 21st. Earth Day was first started back in 1970 and the day is described by National Geographic as "an annual celebration that honors the achievements of the environmental movement and raises awareness of the need to protect Earth's natural resources for future generations." If you're looking to get in on the Earth Day 2023 fun, here's all of the free stuff that will be taking place in Downtown Denver this Friday.
Colorado Earth Day Celebration 2023 At The Blue Bear
If you're unfamiliar with the "Blue Bear," it's a giant 40 foot statue at the Colorado Convention Center in Downtown Denver that was built in 2005. This year it'll serve host to some awesome Earth Day festivities. If you like live music, snacks, demonstrations, and free giveaways, than this party is for you.  What's all up for grabs?
What's Happening At Colorado's Blue Bear Earth Day Celebration?
While at the celebration, you can visit vendor booths from  Ace Hardware, Canned Goods, Country Fair Garden, Pets Supplies Plus, Ridwell Denver, and more. "We Don't Waste" will be doing a cooking demonstration, and making an earth friendly cleaning solution. There will also be a used jean drive, so bring your old jeans to be shredded and repurposed. Tons of fun giveaways like strawberry plants, basil plants, water bottles, keychains, tote bags, pens, notepads, rubber duckies, and more awesome stuff to win while there. When is it?
The Blue Bear Earth Day celebration is happening Friday from 10 am - 2pm and is free to the public with no need to RSVP. Need more info? Get it here, and happy Earth Day. Here are some other fun things to do around Colorado this spring and summer...
Exploring the Forgotten: A Guide to Colorado's Best Ghost Towns
Colorado's ghost towns are aplenty and they come in all shapes and sizes. However, these have been named some of the best.
13 Colorado Mini Golf Courses You Can Conquer this Summer
Enjoy summer on the green in Colorado and challenge your friends to a round of mini golf. Scroll on to see our list of fun outdoor mini-golf courses and an indoor glow-in-the-dark course loaded with monsters.