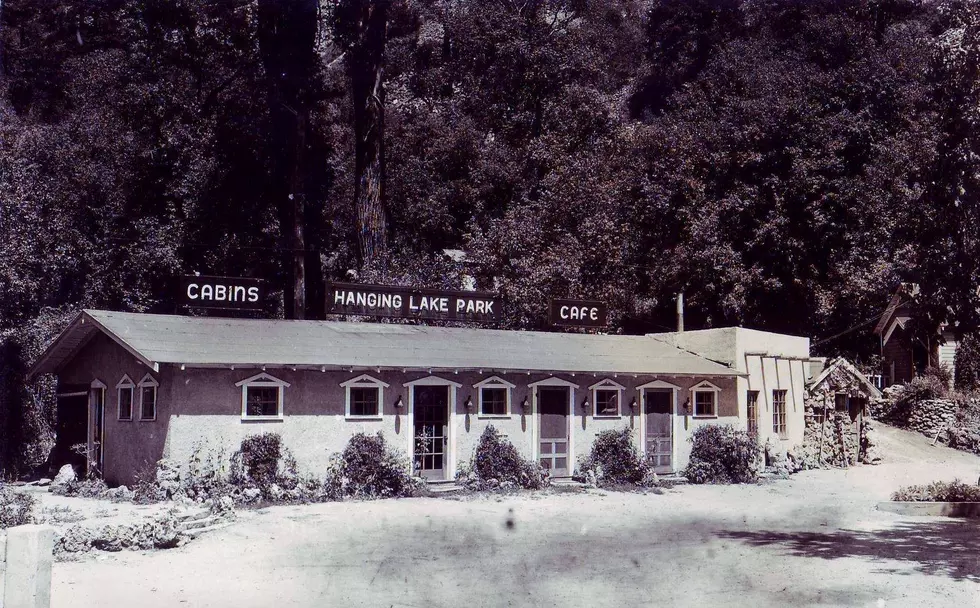 Flashback to the 1940s: $2 Cabins at Hanging Lake
Steven Rippy via Historical Photos of Fruita & Western Colorado Facebook
It's Flashback Friday and we're flashing back to the 1940s. Take a look at these cabins at Hanging Lake that only cost $2 a night.
Hanging Lake near Glenwood Springs has been a popular place in Colorado for a long, long time. According to the Historical Photos of Fruita & Western Colorado Facebook, the town of Glenwood Springs purchased the lake and the 800 acres around it in 1912 and turned it into a city park.
This photo is from the 1940s and shows 'modern cabins' at the foot of the Hanging Lake trailhead. Back in this time, you could rent one of these 'modern cabins' for only $2 a night. I can't imagine renting a cabin like this for a night and only spending two whole dollars.
Flash forward to 2011, Hanging lake was rightfully designated as a National Natural Landmark. Hanging Lake's popularity has only increased over time, so much so you need a permit to hike it. A permit is required between May 1 to October 31.