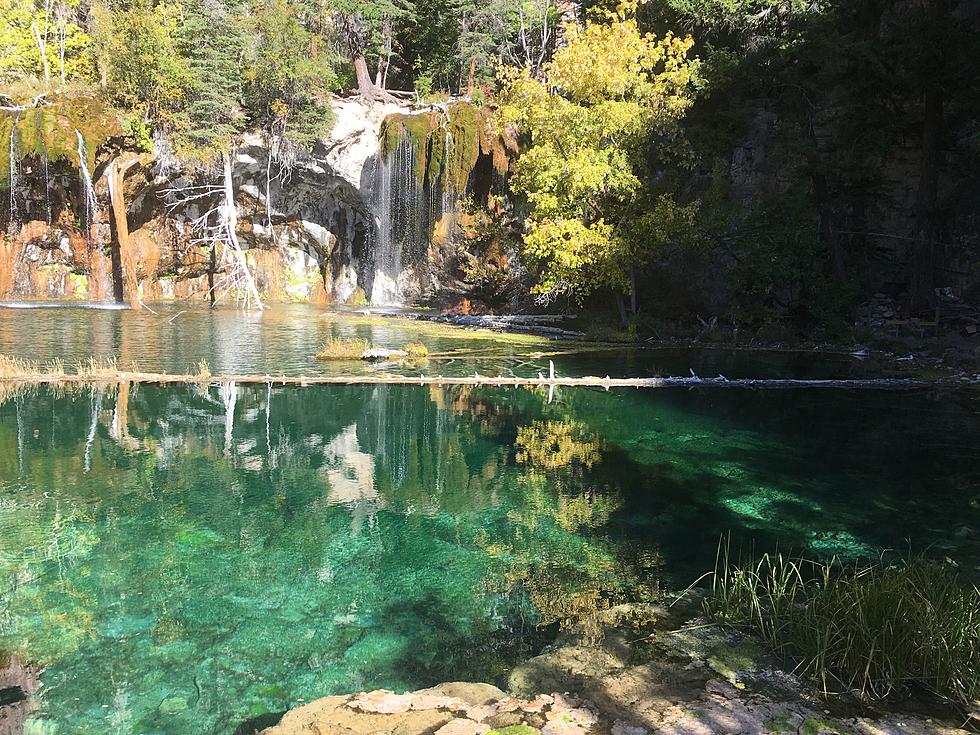 Great News, Hanging Lake Reopening in May
Townsquare Media
At one point no one was sure if we would ever see Hanging Lake again due to the Grizzly Creek Fire that burned over 32,000 acres in the Glenwood Springs Canyon. But according to the Aspen Daily News, with some luck and fantastic work done by fire crews the popular spot is set to reopen to visitors on May 1st.
The Grizzly Creek Fire last summer was a nightmare with the Pine Gulch Fire also burning in Western Colorado then came the Cameron Peak Fire which is now the largest in Colorado's history. But the good news is that Hanging Lake wasn't destroyed and soon we will be able to admire its beauty once again.
If you're interested in visiting Hanging Lake you will now need to book a reservation ahead of time which you can do on their website beginning on April 1st. The cost of the hike is $12 per person. Due to COVID-19 restrictions still currently in place, there will be a limited capacity plus social distancing and other safety measures will be in place.
The Hanging Lake trail is 1.2 miles long and should be safe for everyone to use even after the fire-scorched areas around it.
There are going to be some changes for visitors, the Hanging Lake shuttle that used to transport hikers to Hanging Lake from the Welcome Center will not be running at least for now. The safest way to travel will be by personal vehicle.
The Glenwood Springs City Council still has to approve the contract at the meeting Thursday, March 4th but it is expected to do so. There will be more details and a formal announcement coming later this week.
Grand Valley Residents Share Their Ash-Covered Photos