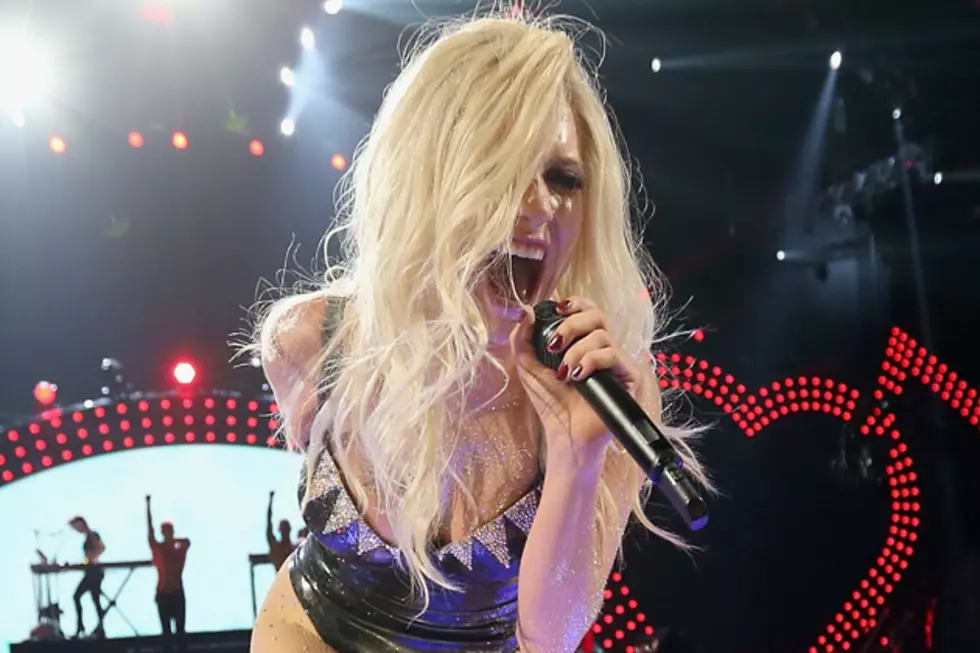 Is Kesha at War With Dr. Luke Over Creative Control?
Christopher Polk, Getty Images
Kesha shocked animals when she checked into rehab to treat an eating disorder, but is there more at play than just her health? Rumor has it that K-Dollar Sign is fed up with uberproducer -- and her label boss -- Dr. Luke ... and that he may even have played a role in triggering her illness.
TMZ reports that Kesha claims Luke called her fat on the set of her 'Die Young' video, leading her to feel incredibly insecure about her body. His actual quote was that the singer looked like "a f---ing refrigerator." Not cool at all! Luke reportedly also nagged Kesha's management team to get her to lose weight.
What's more, a few moves Kesha has made lately were thinly veiled eff-yous to Luke. Her release of 'Machine Gun Love' and the video for 'Dirty Love' weren't songs from 'Warrior' for a reason. Of her sexy 'Dirty Love' clip, a source said, "She likely had no legal right to use the album version, so she used the Iggy Pop free original demo instead. She's fighting to break free from her controlling label boss Dr. Luke, so she made a video of a rock song to defy him. She wanted 'Warrior' to be a rock album."
The source added, "He was the one who insisted on dance and electro songs. She's been in open rebellion against him for a year and the Free Kesha Luke creative freedom movement is getting bigger and more aggressive."
Kesha's own mom, Pebe Sebert, has been a vocal part of the "Free Kesha Luke" campaign, and she quietly confirmed that Luke called Kesha names:
Here's hoping Kesha can break free of whatever demons -- or doctors -- are really getting to her. She's an undeniable talent and a positive role model for her Animals (as well as a great advocate for actual animals) and deserves only the best!