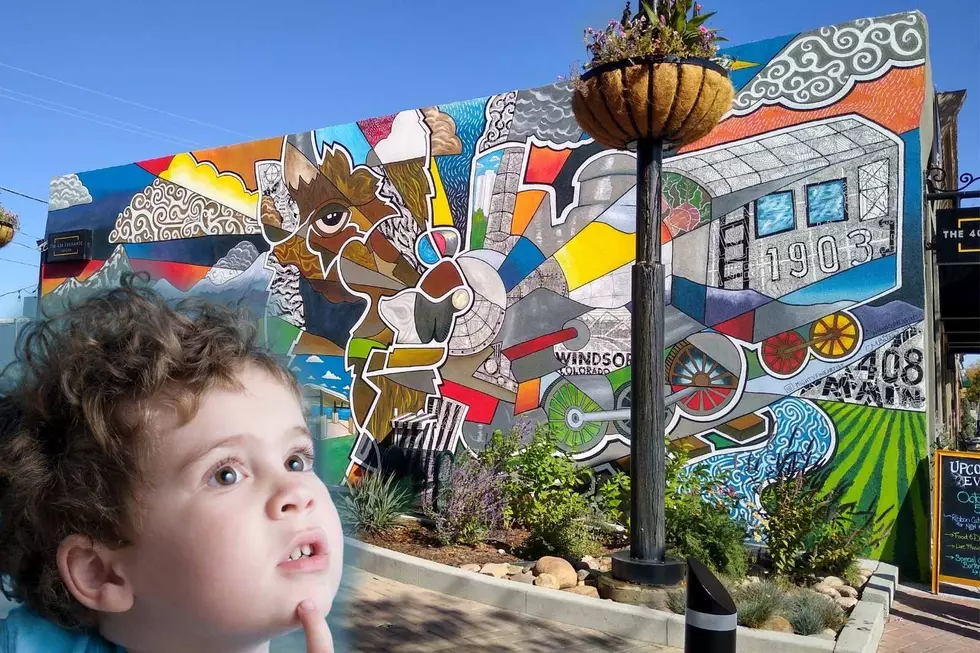 Downtown Windsor Has a Neat New Mural – What Is It All About?
TSM/Dave Jensen, Canva.com
If you live or work in Windsor, you've seen a lot of stuff happening along Main Street; now, a new mural has gone up to also brightening things up.
It seems once a city or town gets a mural or two, they just seem to multiply. Next thing you know, Windsor could have a half-dozen pieces of wall art, like this one on the east end of Main.
It's bright, colorful, and full of symbolism, this new mural that artist Chris Bates has created. Chris becomes the first artist to be commissioned by Windsor to create a mural for the town; definitely something for the portfolio.
You'll find the "408 Mural" along the outer west wall of The 408 Exchange, a great, trendy spot on east Main Street. There is a little alley there that leads you to parking and off to Boardwalk Park; this mural fits right in.
WHAT THINGS ABOUT WINDSOR ARE DEPICTED IN THE '408 MURAL?'
Sugar Beets  - The 'White Gold' industry helped to develop the town in the early 1900's until the mid-1960's.
Railroad -  The Great Salt Lake and Pacific Railway connected Fort Collins to Greeley, passing through, and stopping in Windsor, helping the town to thrive.
Bison -   Before Windsor was Windsor, many herds of bison roamed the land, and were hunted by the native peoples of the area.
The address - 408 Main.
10 Windsor Restaurants Highly Rated On TripAdvisor
Can't decide where to eat in Windsor?
Allow us to assist - Check out the top 10 highest-rated restaurants in Windsor, courtesy of TripAdvisor.
25 of the Awesome Murals From the 2022 'Pastels on 5th' in Loveland
The weather didn't deter the artists that were their to create art on the sidewalks along 5th Street in Downtown Loveland for the annual "Pastels on 5th."