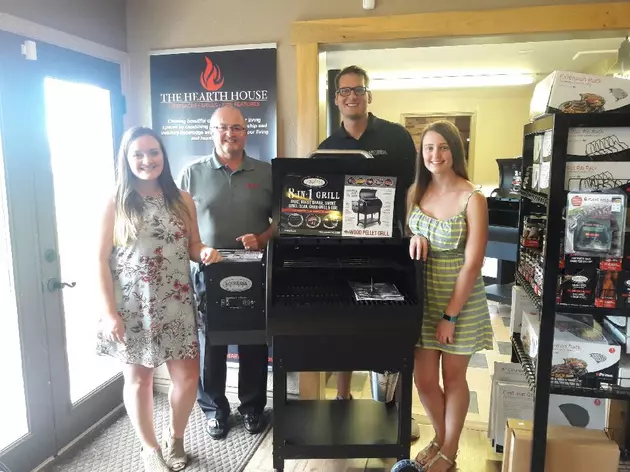 Congratulations to Our 2017 My Dad Rocks Winner!
Credit: Brandon Bondie
As we enter into Father's Day weekend it's nice to give thanks to the Dad's in our lives.  The Hearth House in Loveland brought us the My Dad Rock's contest this year and YOU picked the winner! 
Congratulations to Kaitlyn Ewan as she nominated her father with this entry and you voted it #1!
My dad's name is Randy, and he is the best dad because he always there for me, no matter what. Two days before Christmas this year, I was rushed to the ER with a ruptured artery deep back in my nose near my brain. For over two hours, a trauma team worked to save my life, as I was quickly approaching death. My dad was right by my side the entire time, supporting me through it all. He wiped my face as I lost close to 2 liters of blood from my nose, held a puke bucket as I threw up blood, squeezed my arm as I fainted in and out of consciousness, held my hand tight as they performed an emergency procedure with no anesthesia, and slept the night on a hard chair next to my hospital bed. On Christmas Eve I was discharged home, and I truly don't know if I would have survived it all without him there. My dad means the world to me!
Congratulations to Randy!  Enjoy the 8 in 1 Louisiana Wood Fire Grill from The Hearth House in Loveland, and Happy Fathers Day to all the great dads in Northern Colorado!