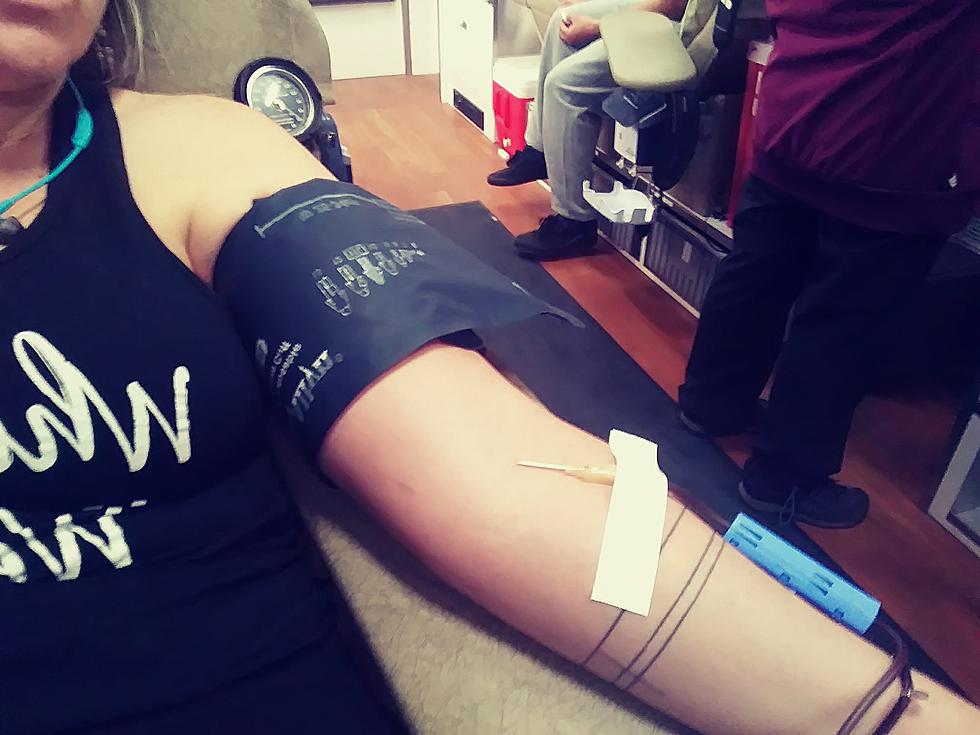 Coloradans Asked to Give Blood as Red Cross Declares 'Blood Crisis'
Kama/TSM
Safe to stay we have all had a lot on our minds. Our routines are different. Our fears are heightened. Needless to say, people are not donating blood like they usually do and that is causing a major shortage.
It's important for us to remember that hospitals are still dealing with patients that need care for things that are not COVID-related. All the donation centers have taken safety precautions and donating blood is not as bad as you may think.
I donate regularly. Donating blood makes me feel valuable. I know my blood may help greatly help someone in need. It's a selfless act with a big payoff.
The American Red Cross said "hospitals are still seeing accident victims, cancer patients, those with blood disorders like sickle cell disease, and individuals who are seriously ill who all need blood transfusions to live even as Omicron cases surge across the country. We're doing everything we can to increase blood donations to ensure every patient can receive medical treatments without delay, but we cannot do it without more donors. We need the help of the American people."
Appointments can be made to give blood or platelets as soon as possible by using the Red Cross Blood Donor App, visiting RedCrossBlood.org or calling 1-800-RED CROSS (1-800-733-2767)
Facebook has even added a "Blood Donation" button to the sidebar of your home page to help you find donation locations near you.
5 Times Fort Collins Grabbed National Headlines