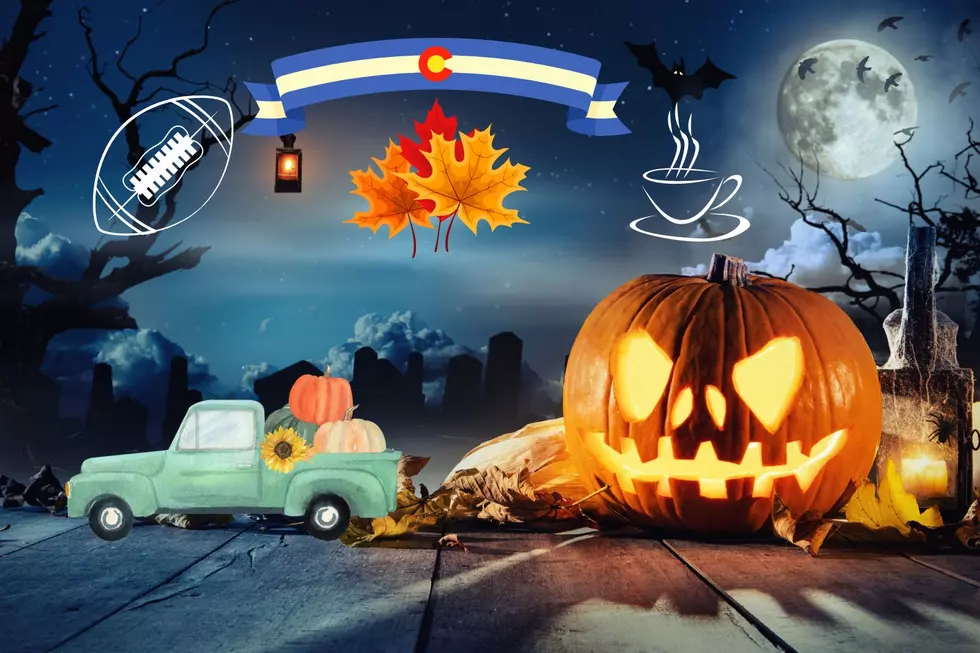 Colorado Is A Top 5 State To Visit For Fall. Here's Why
Canva
Fall is officially here and Colorado has just been ranked as a Top 5 state to visit as the weather starts to cool down. Why is Colorado such a fall destination?
Colorado Ranked A Top 5 State To Visit This Fall
Be honest, when did you start eating and drinking pumpkin spiced goodies this season? Odds are you were sipping that hot pumpkin spiced latte in 90-degree weather but now as the temps cool down, you can finally do it without the funny looks from your friends and family. Fall means way more than pumpkin treats though. It means cooler temps, shorter days, football, haunted houses, falling leaves, Halloween and so much more. Colorado has many options for all of those things, which might be why we have just been ranked a Top 5 state in the entire country as a must-visit fall destination.
Why Is Colorado A Must-Visit Place In The fall Season?
As we enter the fall of 2022, the folks at LawnStarter set out to find the best places to visit this season. They looked at all 50 states and based their ranking on about 20 different key items. Those items included outdoor access to fall fun like "the number of state parks and hiking trails, fall-themed amusements like pumpkin patches, corn mazes, hayrides," and more. They also looked at how photogenic the different states were and I'm happy to tell you that Colorado made us proud once again.
Colorado Ranked #5 For Top Places To Visit In Fall
Taking fall scenery, fall entertainment, and more into consideration, Colorado ranked number 5 in the entire country for must-visit states for fall, which quite frankly doesn't surprise us one bit. Fall in Colorado is so pretty and as LawnStarter found, there is so much to do. Ranking dead-last on their Top 50 was Hawaii, which I guess makes sense considering it's like paradise all year there. Number one on the Top 50 is California.
Places You Need to Visit to View Colorado's Awesome Fall Colors
We asked you to tell us about some of your favorite places to view the fall colors in Colorado. See some of the popular destinations you told us about below with directions to get you there before the fall colors are gone for the season.
When Will Colorado See the Fall Colors Change in 2022?
It's been a very hot and dry summer in Western Colorado. The good news is that this means the fall color change may arrive just a tad earlier than last year. Take a look at the forecast for fall color in Colorado below.