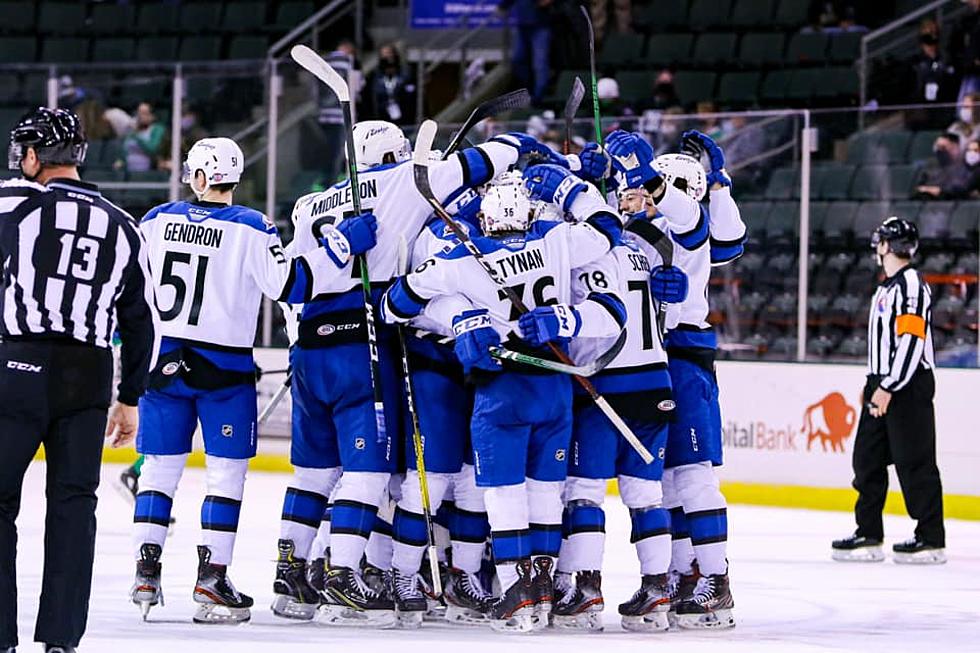 Colorado Eagles to Face Bakersfield for Third Series This Season
Colorado Eagles
Another California road trip is set on the schedule for the Colorado Eagles as they head out west to take on the Bakersfield Condors for the fourth and fifth times this season.
2021-22 Season History Between Colorado and Bakersfield
In the first game of the season against the Condors, the Eagles fell just short in a valiant comeback effort back in October, losing 5-4 out in Bakersfield.
The next time the Eagles went against the Condors, they were not only back home in the BEC in front of a home crowd, but it also happened to be for Teddy Bear Toss weekend. And, for many reasons, it was a memorable series.
In the first game of the homestead, the Eagles put up a season-high seven goals, notching a 7-2 victory on Dec. 10. Then, on the night of the Teddy Bear Toss, the Eagles put up a thriller in front of a stacked home crowd, taking the victory 2-1.
Recent Roster Moves for the Eagles
As of Feb. 2, Dylan Sikura and Mikhail Maltsev have been reassigned to the Eagles from the Avalanche. Selfishly, we're pretty happy about it.
In fact, Sakura just booked a hat trick on Wednesday, Feb. 2, down in San Diego against the Gulls, leading the Eagles to a 4-2 win.
Additionally, since Jan. 21, the Eagles have been under new presidential leadership as they named Ryan Bach, Eagles staple and legend, as their new president and alternate governor.
After their series this weekend, the Eagles will be back in Colorado on Friday, Feb. 11, to host the Tucson Roadrunners.
UP NEXT: 10 of the Best Athletes Born in Colorado