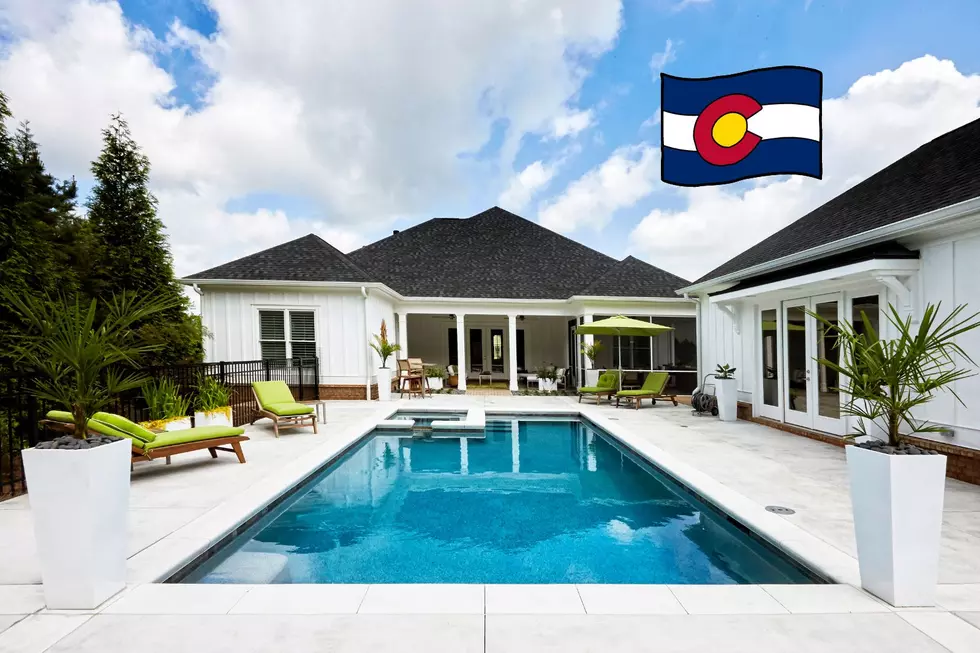 Cannonball! What Is Colorado's Top City To Own A Swimming Pool In?
Canva
When you think of Colorado, you might not think that we're a great state to own a swimming pool in, but if you really wanted one, what city in Colorado would be the best option to have one?
Can You Have A Swimming Pool In Colorado?
I've lived in Colorado my entire life and even though we have 300 days of sunshine a year, a lot of those 300 days aren't warm enough to enjoy an outdoor pool. I know a handful of folks who have an actual pool in their backyard, but it sure seems like a lot of work and takes up a lot of real estate to only be used for roughly only three to four months a year. The closest most Colorado residents have to a pool is a hot tub or swim spa but those aren't near as cool as having an actual underground pool. If you're really set on owning a pool, one Colorado city sits atop the list as the best option for owning a pool.
What Colorado City Is The Best To Own A Pool In?
My peeps at LawnStarter set out to find the most "pool-ready" cities across the country to show us what cities are the best options to live in if you really want a pool. These rankings were based on climate, yard space availability, access to companies that specialize in building and providing maintenance for pools, and more. After all of their research, Colorado's highest ranked city is not really that highly ranked, which truly, is not a surprise. If you want to own a pool in Colorado, they say that Denver is your top choice to build one in. It ranked number 152 out of 194 cities. Fort Collins was just behind it at number 159. Lakewood comes in at 161, Thornton at 162, Colorado Springs ranks 164, and the last Colorado option is Aurora at number 174.
Bottom line? Colorado isn't really designed for owning a pool. We're more of a skiing, snowboarding, and hiking kind of state. The top options on LawnStaters list for pool owners are Cape Coral, Florida at three, Scottsdale, Arizona at number two, and Fort Lauderdale, Florida at number one. This interactive map shows the Top 50 cities to own a winning pool in.
Did You Know Colorado Has A Movie Car Museum? It's Pretty Rad
This hidden Colorado gem is one you've got to see. Rodz & Bodz Movie Car Museum is a real treat!
Would You Move Out of Colorado to Live in This Oklahoma Castle?
Colorado is an expensive place to live. Would you move to an Oklahoma castle?