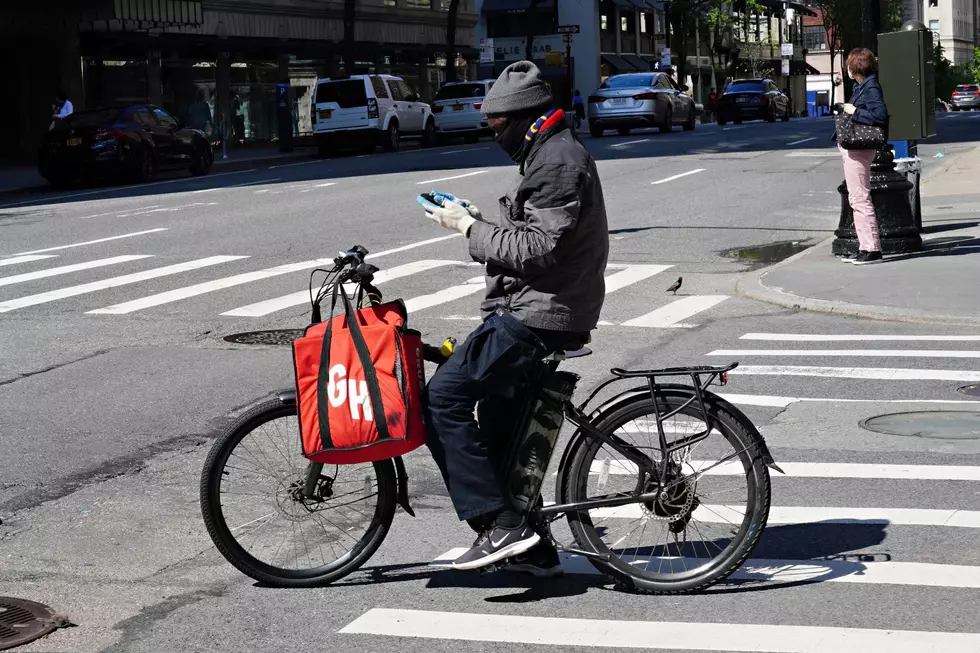 Amazon Prime Members In Colorado Now Get Free Grubhub Delivery
Getty
If you're in Colorado and love getting your food brought right to your door, you're in luck as long as you're an Amazon Prime member. Here's how to get free delivery for the next year.
Free Grubhub Delivery In Colorado For Amazon Prime Members
Back in the day, your delivery options were pizza or Chinese food. At least, those were the only options in my house. Nowadays, you can literally have almost anything delivered right to your door if you're willing to pay someone to do it.
The delivery business spiked to an all-time high when the pandemic first started in March of 2020. Not many people wanted to leave their house, or their favorite restaurants were take-out or delivery only, so people really started to embrace the various services.
One of the major players in food delivery is Grubhub. If you've never tried them because you didn't wanna pay for a delivery, but you're an Amazon Prime member, you're in luck.
Amazon announced this week that Prime members can now utilize the Grubhub food delivery service without delivery fees. That particular service is called Grubhub+, and the current offer is good for one year. After a year, Prime members will be charged an additional $9.99 monthly to continue using the service. I guess if you order enough food delivery, it would pay for itself at some point.
In an article posted by NBCNews.com, Adam DeWitt, the CEO of Grubhub, said:
We're confident this offering will expose many new diners to the value of Grubhub+ while driving more business to our restaurant partners and drivers.
Personally, I'm not a fan of delivery. It takes a long time and my food is almost always cold or soggy when it gets to me. That's of no fault to the drivers, but I'd much rather eat it hot and fresh right there in the restaurant. And if we do take-out, I make sure it's close and I'm there right when it's ready so I can get it home before it cools down. It's too expensive to settle for gross soggy food, in my mind anyway.
The free delivery fee from Grubhub does not wait for restaurant delivery fees if they have them, (which is lame, right?) nor does it cover gratuity for the drivers so make sure you still take care of the peeps out bringing you the tasty snacks of your choice.
30 Restaurants That Fort Collins Misses the Most
Northern Colorado's Biggest Food Cravings
For us living in Northern Colorado, we are extremely fortunate to have so many great food options that are sure to satisfy any and every food palate.
While we do have a wide variety of restaurants and foods to choose from, sometimes, you can't help but get a craving for something specific.
Mouth-watering, sweet (& savory), delectable, incredible - all words you can use to describe NoCo's food scene, from the restaurants themselves to actual dishes.
We asked, you delivered - we've compiled a list of just some of NoCo's biggest food cravings. What's yours?