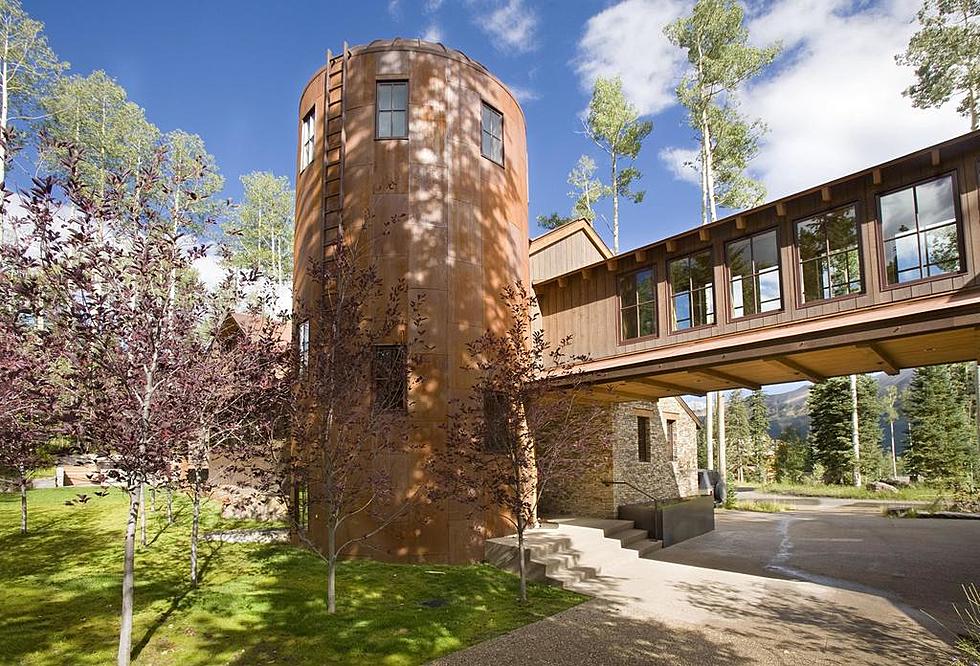 $8.5 Million Colorado Home has Silo Staircase, Glass Floors
Mike Shimkonis Brokered by: Telluride Properties
My wife has a weird obsession with spiral staircases. I know as soon as I show her this home, she is going to drool over this set of stairs that has been placed in a repurposed silo.
Now, we could never afford this home, but it's always nice to dream that it could be ours. This $8.5 million home located in Mountain Village, Colorado has four bedrooms, five and a half bathrooms, 6,818 square feet of living space on .59 acres of land.
The home itself is divided into three living areas that are connected by the silo staircase and bridges. Inside the home, you will also find a unique touch, glass polymer flooring. This glass polymer flooring can be seen in the photos below on the upper catwalk.
The home was built in 2008 and has been listed on Realtor for only a day as of Thursday. Check out the photos of this $8.5 million home located at 127 Polecat Lane in Mountain Village, Colorado.
See the entire listing of this home on Realtor.
5 Oldest Fort Collins Restaurants
Old Town Fort Collins: Ten Years Ago, and Now
Top 5 Rated Colorado Hikes