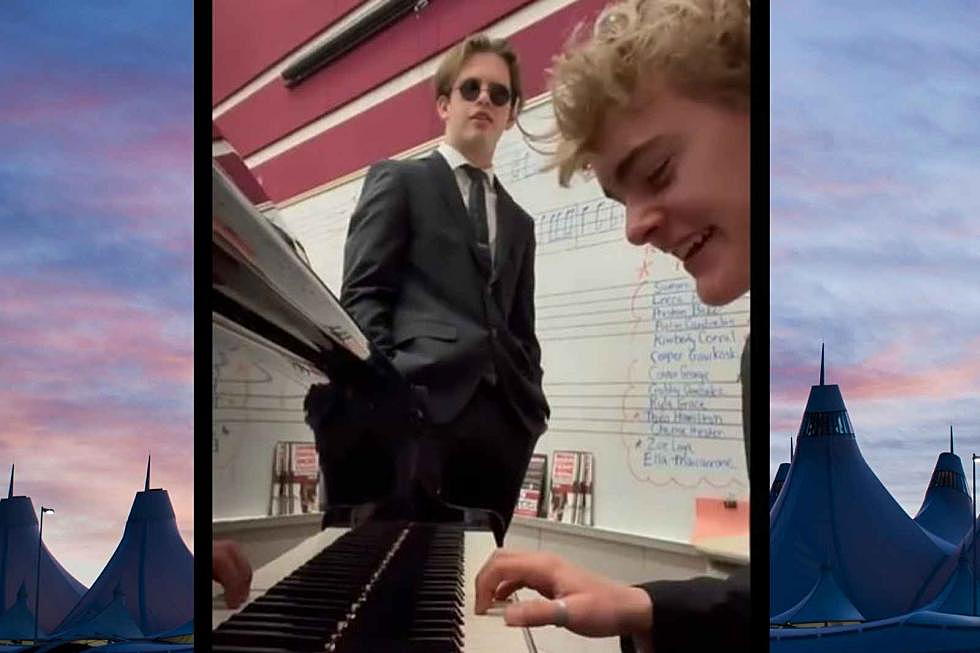 2 Guys Make Fun Song Out of DIA's Train Announcement
Twitter/DenAirport, Instagram: dwin.cooley/eddie_barrett
How many times have you heard those tones and the 'arriving' announcements while riding the trains at DIA? How many times have you thought to make it all one song?
"Hold on," the voice says as it starts off, headed to A,B,C gates or to Baggage Claim; it's called the 'train call.' Currently, we hear the voices of 9News' Kim Christiansen and longtime Denver radio broadcaster Alan Roach doing the announcements along with that little jingle. You can hear it your head, right now, right?
DIA recently posted on their Twitter feed an Instagram video of a couple of high school jazz band musicians from Aurora. The two perform a little song with the jingle and the announcements. They were just killing time before a concert.
I'd have to guess that they'd been working on this for a couple of weeks, but I could be wrong; it may have just been a spur of the moment thing. 'Grab your phone, let's do this.'
The jingle, 'Train Call,' was created back when the airport opened in 1995 by Denver musician/artist Jim Green. Did you know, that the trains aren't technically called 'trains?' It is the Automated Guideway Transit System. I didn't know that. I doubt that Quinn and Eddie, knew, either.
One's the voice, the other's the pianist, in their little performance. I'll guess that Quinn is the voice, who adds a nice little 'extra' at the end of the song; an improvisation it would seem.
From Fun to Freaky: The DIA Conspiracies
An employee of Denver International Airport debunks many of the well-known conspiracy theories.
Denver Street Art: 50 Murals From The Mile High City