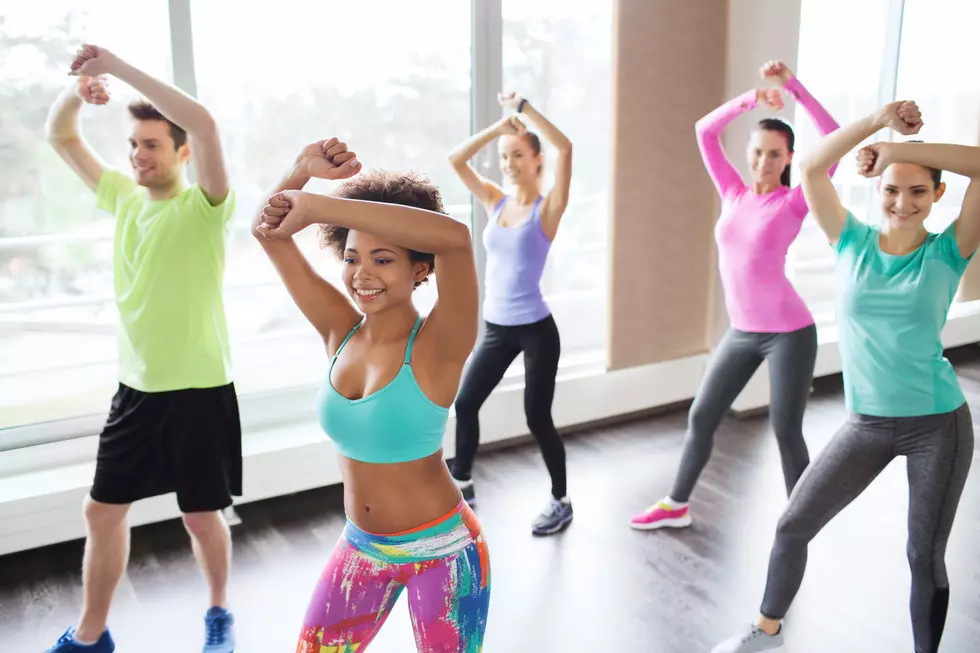 Zumbathon with Colorado Crush Dancers Saturday July 16, 2016
Dolgachov, ThinkStock
It's been around since the 1990's- Zumba! Dance and aerobics set to upbeat music. They say over 15 million people are taking a Zumba class weekly. Who knew?  Coming up, it's your chance to Zumba for free! Bring the kids, this is going to be FUN!
Let's Zumba!  On Saturday July 16, 2016, from 8:30 am, until 11:30 am, Poudre Valley Medical Fitness in Windsor, along with the Colorado Crush Dancers will be putting on a Zumba Fitness Zumbathon! It's free! All you have to do is show up to Poudre Valley Medical Fitness' parking lot, ready to dance, dance, dance!  And lunge! And squat!
You'll be Zumba'ing along with the Colorado Crush Dancers (The Colorado Crushables) - The Indoor Football League's 'Best Dance Team' for 2015! Bring the kiddos as well, because they'll have fun dancing, or getting their faces painted, along with other activities.  If after all that Zumba, you're feeling like a massage, chair massages will be available for the adults!
This will be a great way to get started in Zumba if you haven't already, or to celebrate the fun you can have DOING Zumba! With rockin' music and hip shakin' fun, it'll be a fun way to start a summer Saturday! You'll still have the rest of that Saturday to sit on the couch!  Let's go!