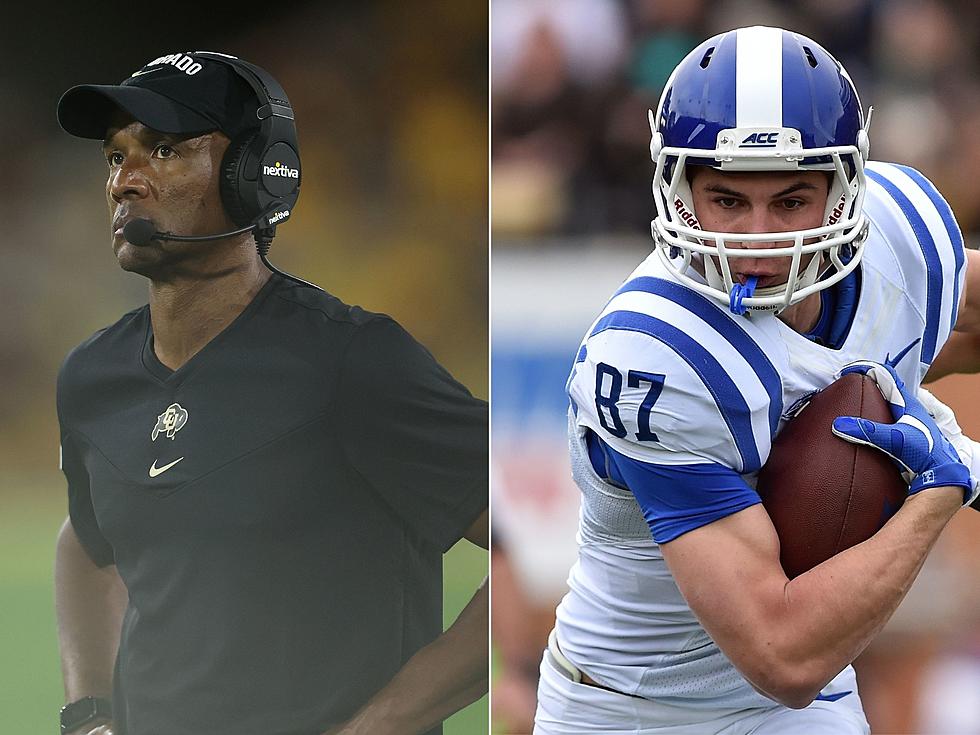 Why Are Colorado College Football Coaches All Over the News Right Now?
Christian Petersen, Getty Images Lance King, Getty Images
It seems Colorado State Football fans might be able to take a quick breath because at least Coach Addazio isn't in the press for anything physical or controversial.
Yes, CSU isn't off to the most preferred start to the season. But, Addazio isn't making national headlines for poor judgment choices when it comes to acting out because of a loss.
First, CU Football's Head Coach Karl Dorrell gained a lot of criticism at the start of the week after he was caught on video shoving a camera down after the Buffalos' 37-14 loss to USC on Saturday, Oct. 2.
Now, the University of Northern Colorado's Offensive Coordinator Max McCaffrey is under ridicule for reportedly losing his temper at the Bears' game against Montana State and throwing a clipboard into the crowd.
The Denver Post reported on the incident after McCaffrey's thrown clipboard struck and allegedly injured a Montana State fan.
According to the Denver Post, McCaffrey broke the clipboard after an interception was thrown by UNC's quarterback, who's also his brother, Dylan McCaffrey. Then, a student in the stands from Butte High School reportedly taunted McCaffrey, prompting the coach to throw the broken clipboard.
According to the official apology from UNC, McCaffrey understands he acted out of turn and reportedly regrets the incident. All the victim who was struck by the clipboard reportedly wants is an apology from McCaffrey himself.
So, as the Colorado State Football team gets ready to open up conference play against San Jose State on Saturday, Oct. 9, Rams fans can remember this: at least Addazio hasn't pushed anyone, thrown anything, or made headlines for anything other than a confusing and disappointing record to start the season.
CSU Rams Fans Through the Years