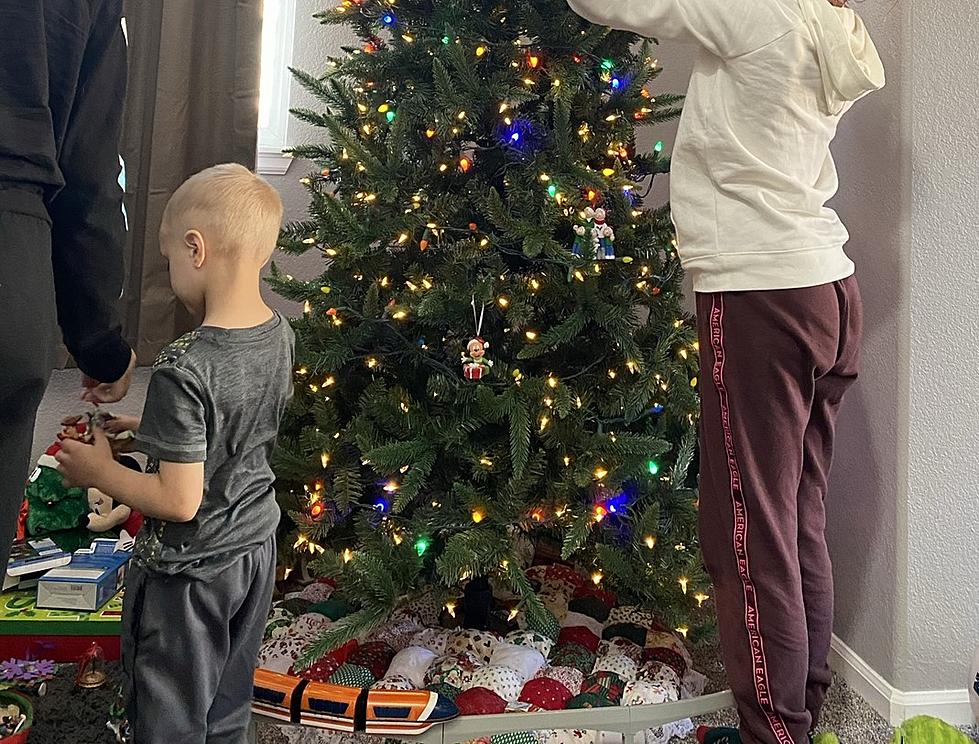 What Are Your Holiday Traditions Around NoCo
Big Rob: TSM
Holiday Traditions are the best, but there are A LOT of Grinch-type peeps in Northern Colorado trying to hold back Christmas until after Thanksgiving! That's not how we roll in my house.
Halloween is done and we waste NO TIME getting into the Christmas Spirit in the Big Rob household. While my wife isn't crazy about it – more on that in a minute- we've made it a tradition to get the Tree up on November 1st, or at the latest in the first week of November. If you're one of the above-mentioned "can't we have Thanksgiving first?" people, let me explain why we do it. First of all, yes, we can celebrate the bird and all of the food and family fun that Thanksgiving brings, but why can't our homes be festive and fun as we get ready for the most wonderful time of the year?
To me, Christmas is truly my absolute favorite time of the year. It's about way more than the presents and more about the spirit people seem to get into this time of year. It's like, there's some kind of true magic in the air. Is it the music? The weather? The excitement people get from getting their loved ones the perfect gift? Could be all of that but people just seem nicer! Seriously, just walking around town, people just seem to have a little extra pep in their step and I love that! Especially in a world where people seem to be at each other's throats more than ever before. Even in the weird Christmas time that was the 2020 holiday season, with faces covered in masks, people still seemed happier!
If it makes you feel good, why do we have to wait to bring that happiness to our homes? We do the tree earlier in my house, but my wife and I agreed to do the tree early, and then do ornaments on the tree and other decorating around the house after Thanksgiving. Truthfully, I think we made that rule when my son was 1, he's now 5, so he wouldn't yank all of the ornaments off of the tree! I think he'd be OK now but it's our meet in the middle solution and I'll take it over having to wait until after t-day for our tree!
Some of the bigger Northern Colorado traditions that are on the way are:
Downtown Fort Collins Holiday Lights in Old Town Square on Nov 5th
Estes Park Catch The Glow Holiday Celebration & Parade on Nov 26th
The Greeley Lights the Night Parade on Nov. 27th
Denver Parade of Lights on Dec 4th
And more!
When do you put your tree up? Do you have any other Holiday Traditions in your home? Happy Holiday's!
5 Reasons To Start Your Christmas Shopping Now
We don't mean to nag but trust us when we say, this is not the year to wait on that Christmas shopping.