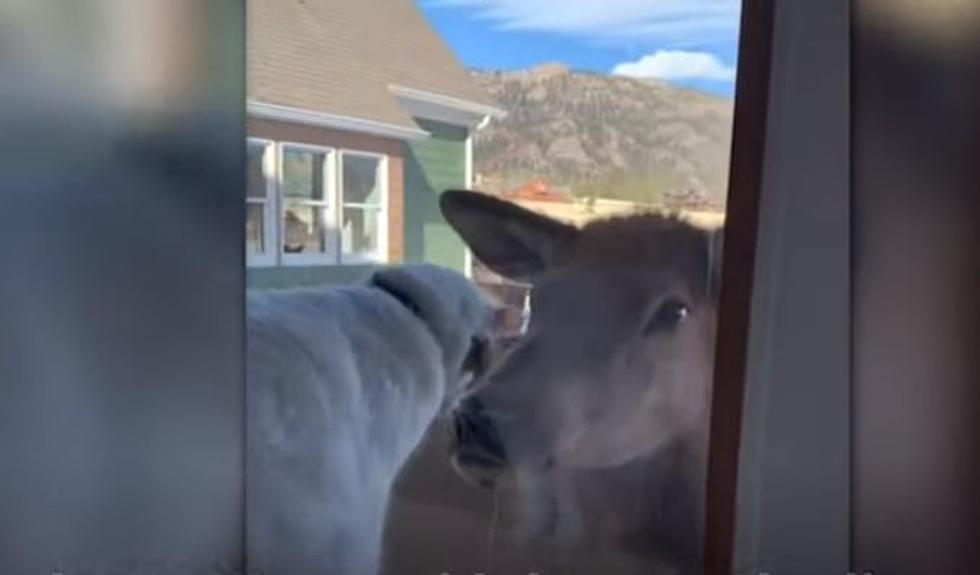 WATCH: Colorado Cat And Elk Meet Through Window, Become Besties
YouTube/USAToday
It's a very unlikely match and friendship but...it works, at least for the short term.
There have been an incredible amount of wildlife sightings this past year in fact, more and more every year it seems like they become more common with the growing population and expansion higher up into the foothills and mountainous areas.
While some of these encounters can be scary, there are some that are simply as sweet as sugar and this one right here certainly falls into that category.
This friendship is blossoming in Estes Park as the homeowner has stated that their cat, Charlie... loves looking out of the window at all of the wildlife that roams nearby their property. In this particular case, the kitty got an up close look at its new friend that outweighs him by about 1000 pounds.
YouTube/USAToday
As you can see there was more than just the one elk in the yard. A crazy scene that...really isn't so crazy to residents that live up in Estes as that is just part of everyday life there.
I love when Charlie the Cat was pawing at the window looking like he was trying to give the elk some high fives.
So while most cats are cool with just lounging around the house, playing with their toys and looking for a random mouse or something like that...Charlie takes things to another level and makes some friends that are next level cool!
Colorado's Wild Big Game Populations
Photos: How Tiger King's Cats Now Live in Colorado