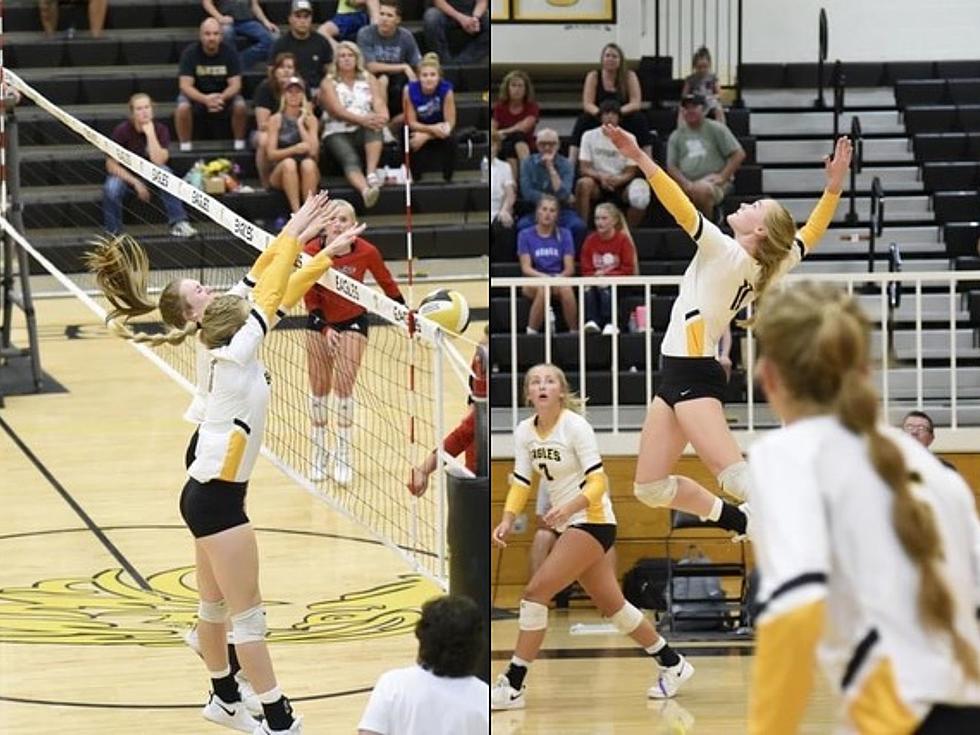 Townsquare Media High School MVP: Avery Gibbs, Thompson Valley High School
Brooke Gibbs
Each week, Townsquare Media, sponsored by FNBO, will be highlighting a Northern Colorado high school athlete as part of Townsquare Media's High School MVP program. Each of these athletes has had an outstanding presence on the court or field and has been submitted or selected as our MVP of the week.
With a 15-5 start to their season, the Thompson Valley Varsity Girl's Volleyball team is on a mission: reach their full potential and win state.
And in a dominant presence at the net? Freshman hitter Avery Gibbs. Making varsity for any sport in any year is an incredible feat, but to come in as a freshman and dominate the competition the way Avery has? Incredible.
In the Eagles' two matches last week, Avery hit for a total of 19 kills. In both matches, Avery led the team in kills. With that kind of swing, it'll be amazing to see how she continues to improve in her next three years of high school.
Avery, who also happens to play basketball, has such a clear love for her sports and a drive to continuously improve and be her best self on the court, both for her and for her teammates.
We asked Avery a couple of questions about how it feels to sit in such a prevalent role as just a freshman, what the team is striving towards, and what her future in volleyball might look like.
Q&A With MVP Avery Gibbs, Varsity Volleyball