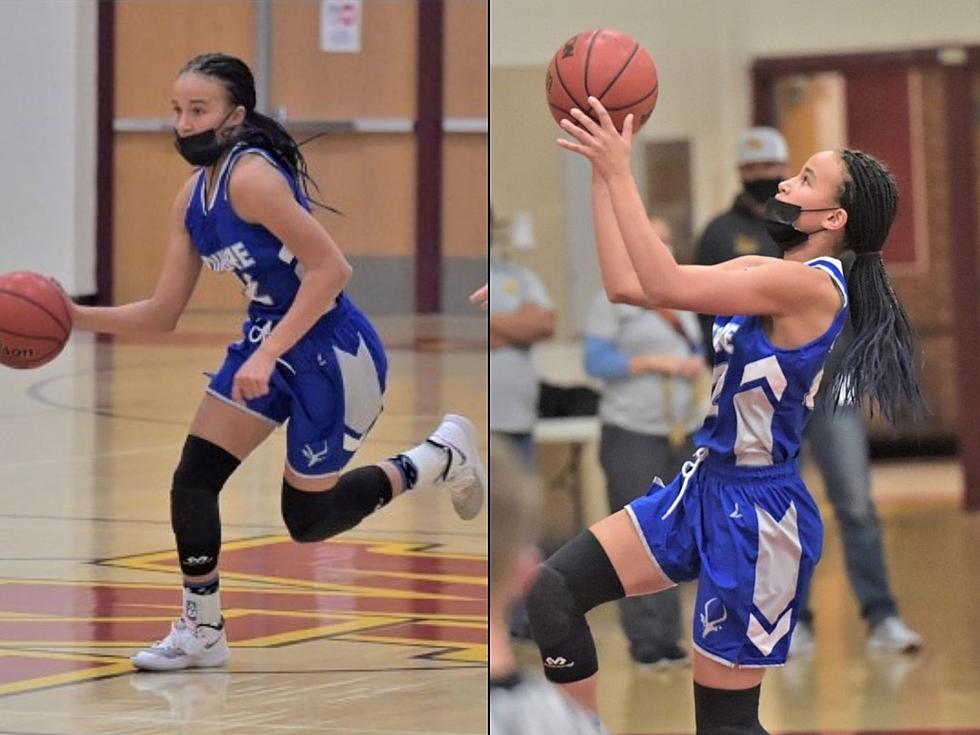 Townsquare Media High School MVP: Jaque Forrest, Poudre High School
Coloradoan, Poudre High School
Each week, Townsquare Media, sponsored by FNBO, will be highlighting a Northern Colorado high school athlete as part of Townsquare Media's High School MVP program. Each of these athletes has had an outstanding presence on the court or field and has been submitted or selected as our MVP of the week.
The Poudre High School girl's varsity basketball team is off to a strong and promising start to the season, and that is, in part, thanks to a strong freshman asset, Jaque Forrest.
As just a freshman, Jaque has made herself a prominent player on the team, leading the Impalas in points in their win over Severance last week.
After her consistent performances in Poudre High's 5-4 start on the season, including a powerful win over Rocky Mountain, Jaque Forrest is this week's Townsquare Media High School MVP.
We asked Jaque a few questions about the start of the season, her goals for her next four years, and what the team's mindset has been jumping into this season.
Q&A With MVP Jaque Forrest, Varsity Basketball