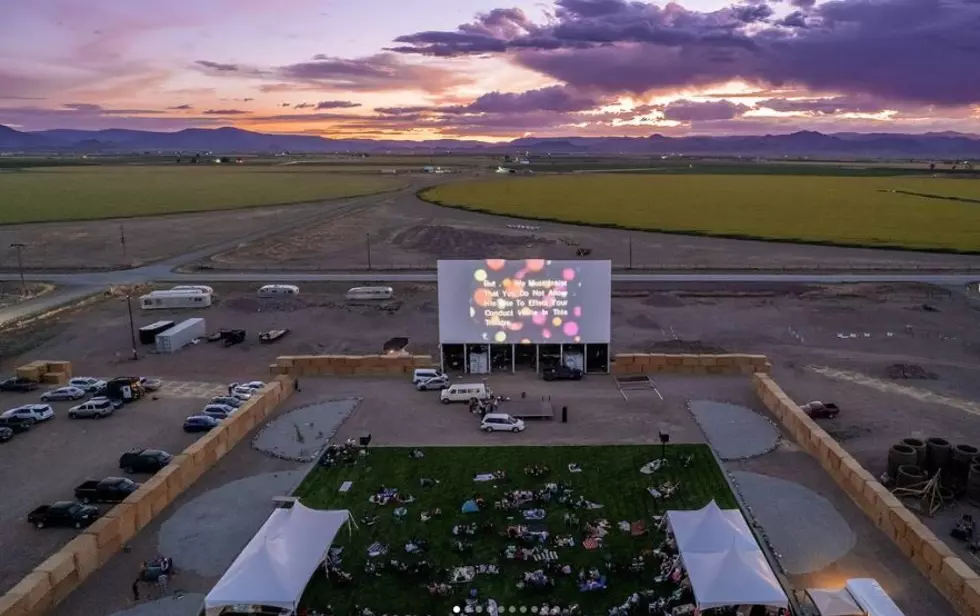 You Can Spend The Night At This Drive In Theater In Colorado
Instagram/Frontier Drive Inn
Sure, we have the Holiday Twin right here in Fort Collins but if you're looking to check out a really neat experience in the middle of nowhere, this is a spot you have to check out.
The Frontier Drive-Inn has been around for almost 70 years but it's so much more than just a drive in to watch movies.
You can actually cook with your crew in their chef's kitchen while enjoying a movie or two.
I know what you're thinking, why would I drive 4.5 hours to watch a movie and cook when I can do that closer to home?
Well, I'm glad you asked because this is more than just going to a movie, in addition to the whole cool cooking up some grub and even enjoying some food from guest chef's on occasion, you can actually stay on the grounds and spend the night in one of their yurts and make a weekend out of it.
In addition to the whole fancy kitchen thing where you can cook some food, if you're looking to simply relax and not do any cooking there is a snack bar on site as well.
How cool does that look?
Located in the San Luis Valley near the Great Sand Dunes National Park and Zapata Falls about 270 miles from Fort Collins, the Frontier Drive Inn looks like one of those unique Colorado experiences you almost have to try once.
10 of Colorado's Most Popular Myths and Legends
If you are on the hunt for myths and legends the good news is you will not have to go far to find them in Colorado. All four corners of the state are filled with their own local legends and eerie encounters.
Take a Drive Down Colorado's Devil Highway Route 666
Today we are taking a look at a portion of America's Route 66 that was given the name Route 666 back in the 1920s. This road was the 6th extension built on Route 66 giving it the designation Route 666. It was quickly given the nickname, 'The Devil Highway'.