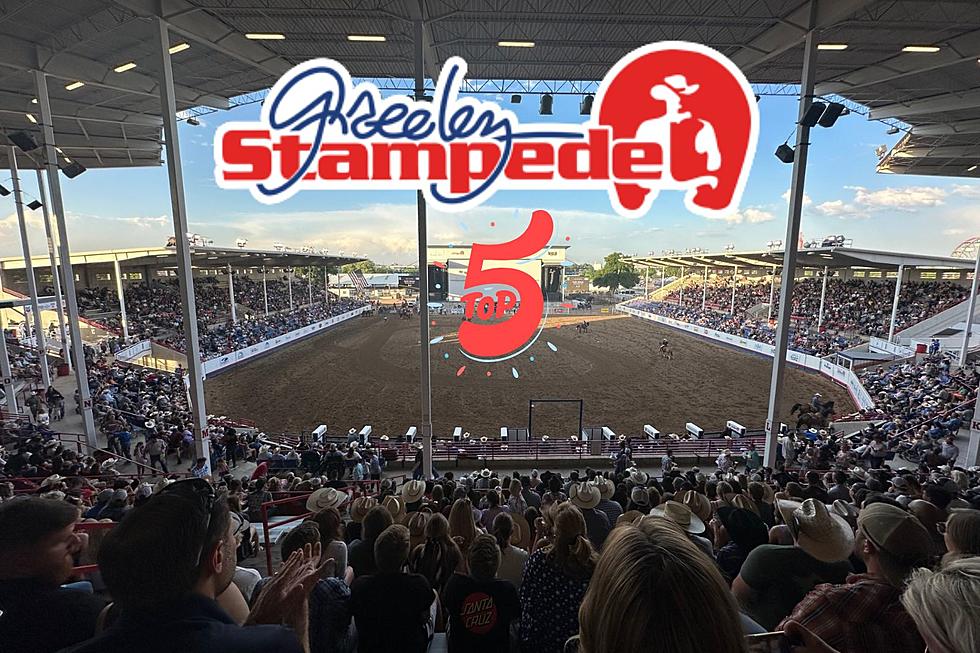 Top 5: This Is The 2nd Best Thing About Colorado's Greeley Stampede
Big Rob TSM
Northern Colorado's largest 4th of July Celebration, the Greeley Stampede, is off and running at Island Grove Park through Tuesday. Here's one more thing that we're excited about at this year's Greeley Stampede.
What Are The Best Things About The Greeley Stampede?
To some, the Greeley Stampede is just another destination to go see a concert in the summer. To many though, the Greeley Stampede is a summer tradition that spans decades in some families. Don't get me wrong, the concerts are a huge part of the Greeley Stampede, and with the shows remaining in years line-up, featuring:
Tyler Hubbard (of Florida Georgia Line) on Friday, June 30th

Dustin Lynch on Saturday, July 1st

Sam Hunt in Monday, July 3rd
As well as many other awesome acts on their Civitas Park Music Stage, music is a key ingredient of this awesome summer event. But there's so much more... This week, as we continue to enjoy the 101st Greeley Stampede, we're counting down our top five favorite things about the Greeley Stampede.
What Is The 2nd Best Thing About The Greeley Stampede?
As we mentioned in our previous top 5 stampede articles, it's hard to put a top 5 in order because frankly, these could all be the top thing about the Stampede so if this ranks higher or lower on your list, don't take offense, we truly love them all pretty equally. For the sake of a Top 5 list though, the number two thing on our countdown is the Stampede Rodeos, and this year, they've been amazing!
The family and I always make sure we make time for one of the world-famous Greeley Stampede Rodeos. They all feature Bareback Bronc, Steer Wrestling, Team Roping, Saddle Bronc, Tie Down Roping, Breakaway Roping, Mutton Bustin, Barrel Racing, Bull Riding, and some fun surprises each night. All of that, combined with the top-notch athletes in each of these events make these rodeos some of the very best in the world.
Last night (June 29th), the Stampede PRCA Rodeo finals, after an outstanding set of rodeos that got us here, were to be one of the very best we'd ever seen. If you've never seen a Stampede rodeo, they're as good as they get and it should absolutely be added to your "must-do" list for 2024. If you missed the rodeo, check out the American Bull-Fighting tomorrow, July 1st as that is absolutely INSANE!
Looking Back: The Most Memorable Concerts At Greeley Stampede
The Greeley Stampede turns 101 years old this year so we thought it would be fun to look back on some of the biggest shows and biggest stars to ever hit the Stampede stage over the years
Things You Should Never Do While at a Concert in Colorado
Concert season is in full swing in Colorado so it's time to be on our best behavior. Check out 24 annoying things people do at concert venues that ruin the experience for others around them. Scroll through the list of things nobody likes and help make the world a better place for live music.