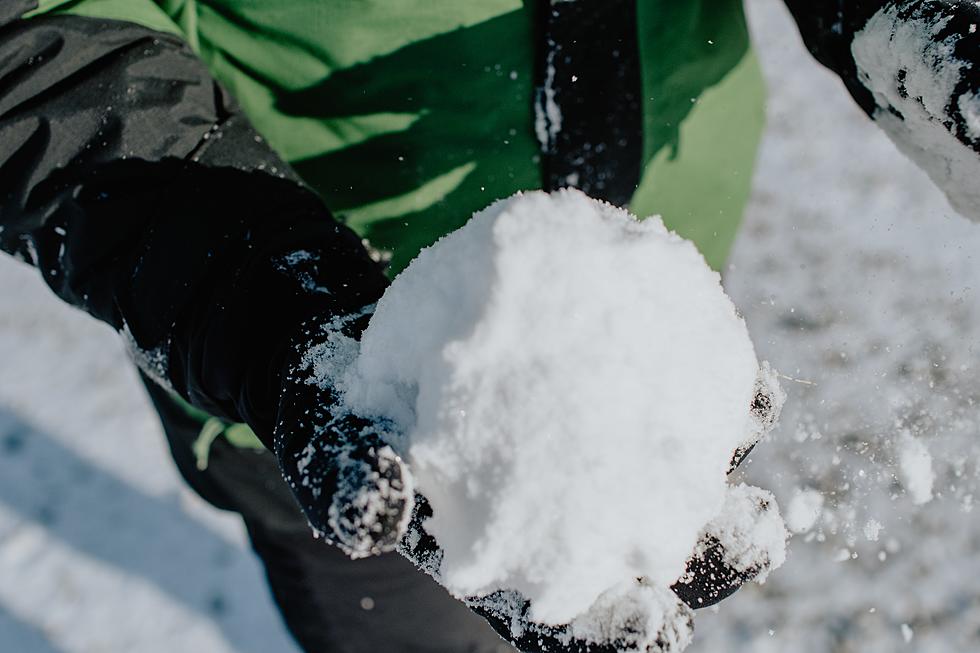 Think It's Weird That Snowball Fights Are Banned in Aspen? Here's Why
Kelly Sikkema // Unsplash
Colorado is going viral on TikTok again — and not because of the Fort Collins flashback. This time, it's because of the crazy laws in the Centennial State.
TikTok user @respect_myfluff recently shared her hilarious takes on Colorado's most out-there laws, including Pueblo's apparent hatred for dandelions and Denver's tirade against vacuum-cleaner sharing.
WARNING: Contains NSFW language.
However, one of the strangest laws she reviews belongs to Aspen, where it is illegal to have a snowball fight. Say what?! Here's why:
Why Snowball Fights Are Illegal in Aspen, Colorado
Okay, so the snowball fight law is about more than just wholesome winter fun.
According to wisegeek, it actually has to do with the city's anti-missile law, which prohibits the discharging of a weapon or the throwing of objects — including snowballs — at "public buildings, at private property, or at another person."
However, the website notes that Aspen doesn't really uphold the law if you're fighting on your own property, unless someone's property is damaged or unless someone gets hurt. Basically, if you're not chucking icy projectiles all around town, you're probably fine.
Where Else Are Snowball Fights Illegal in Colorado?
Surprisingly, the answer is a lot of places.
According to The Law Offices of Steven T. Rodemer, LLC, you can't publicly throw a snowball in Keenesburg, Loveland, Nederland, Oak Creek, Pierce, or Leadville.
In Boulder, you can't throw snowballs, but you can juggle them. Similar to Aspen, cities like Fort Collins, Snowmass, Louisville, Glenwood Springs, and Idaho Springs are all pretty much okay with recreational snowball fighting — as long as people or property aren't hurt in the process.
In Rifle, you're allowed to throw snowballs at people, animals, and cars. The catch? They just have to belong to you. Yikes.
Snowball fights are also a-okay in Severence, thanks to the efforts of a 9-year-old who got the word "snowball" removed from the town's local missile law in 2018.
---
Curious about other odd laws in the Centennial State? Check out 13 of Colorado's craziest laws in the gallery below.
13 Crazy Colorado Laws That Make No Sense
There are laws everywhere - a lot of them we know about and abide by every day. But, there are others I'm willing to bet you knew nothing about.
New Laws From Colorado's 2021 Legislative Session Go Into Effect This Month
169 New Colorado laws from the 2021 legislative session have gone into effect this month. Here are 25 of them you may want to know more about.