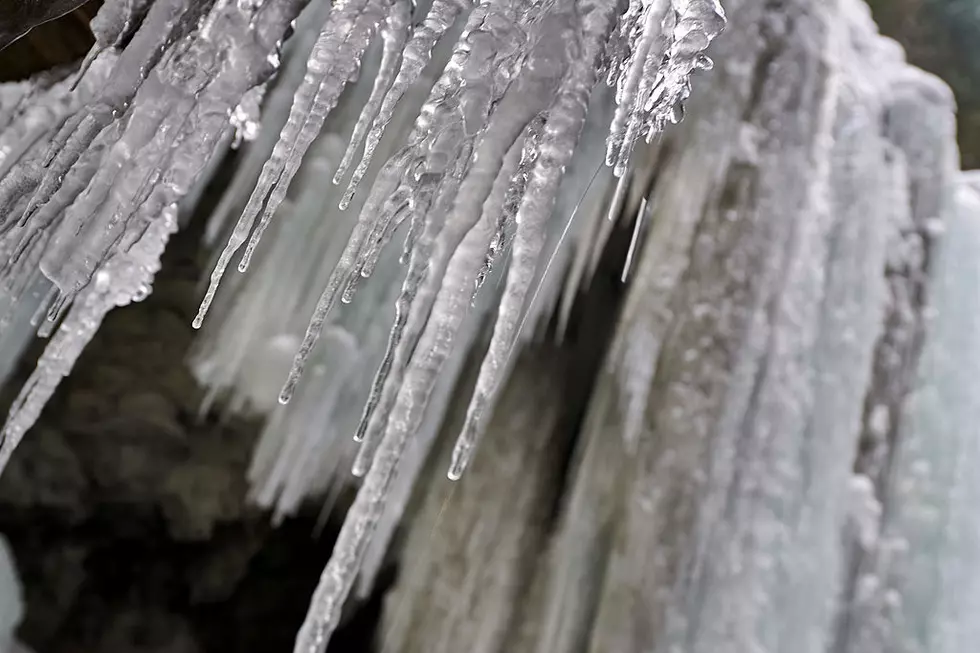 The Coldest Temps In The U.S. Were Recorded In Colorado This Week
Getty Images
Colorado has been in a deep freeze for the past few days and while the temps here in Northern Colorado have been downright "chilly" to say the very least, it's nothing compared to what the thermometer hit at Antero Reservoir.
Talk about a BIG difference between Colorado and Florida these days...check out some of the other coldest temps recorded in the state over the past couple of days...
-48 at Antero Reservoir
-38 at Hebron
-36 at Frasier Flats and US 40
-35 at Lake George and 5.8 miles SW of Wilkerson Pass
-33 at Jefferson, Kremmling, Wolford Mountain Reservoir and Windy Gap
-32 at Shawnee
-31 at Granby
-29 at Dillon, Tarryall Reservoir, 4.3 miles SW of Grand Lake, Larand and 1.6 miles SE of Tabernash
-28 at Williams Fork Reservoir
-27 at Walden
-26 at Frasier and 1.1 miles SE of Gould
-25 at Craig
-24 at Cowdrey
-23 at La Salle
-22 at Vail Pass, Silverthorne, Estes Park, Alamosa and 2.4 miles north of Breckenridge
-21 at Franktown, Briggsdale, Copper Mountain, Fort Morgan, Peckham and Wiggins
-20 at Gill, Limon and Leadville
-19 at Greeley
-14 at Steamboat Springs and Salida
-13 at Fort Collins, Del Norte and Avon
We asked you on social media to show us how cold it was where you were here in Northern Colorado and here's what was sent to us...
The Coldest Temperatures In Colorado This Week
Listeners showed us just how cold it was in their neck of the woods this week...yeah it was COLD!
5 Times Fort Collins Grabbed National Headlines
10 Things You Should Never Say to Someone From Fort Collins