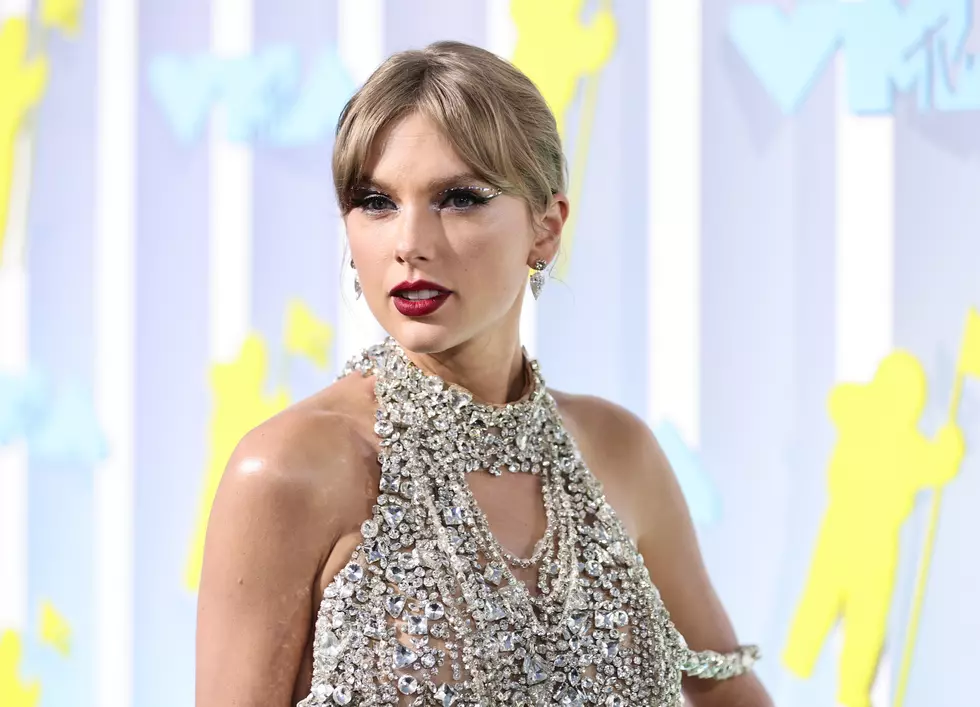 How Good Are Your Chances of Seeing Taylor Swift in Colorado?
Getty Images for MTV/Paramount G
It's every Swifties' dream to see Taylor live, but unfortunately, the odds of that happening aren't high.
The pop star has always been a hot commodity, and the release of her tenth album Midnights has made her more in demand than ever. She'll soon be touring the U.S. for The Eras Tour — and fans are hoping for a spot in the stands.
Taylor is set to perform at Empower Field at Mile High in Denver on July 14 and 15, 2023. So what are your odds of getting to see the show?
The odds of seeing Taylor Swift in Denver
According to new research from Bookies.com, going to a Taylor Swift concert is not an easy task. The website estimates that fans currently have a 2% chance, or a 1-in-50 shot, of seeing the "Anti-Hero" singer on tour.
"Anti-Hero" — Taylor Swift
Why are the odds so slim? There are a few reasons.
Why is it so hard to see Taylor Swift in Colorado?!
Bookies.com notes that Swift usually sets aside nearly half of her tour's tickets for presales, sponsors, and preferred credit card holders, narrowing down the number of tickets available to the general public.
"Our Song" — Taylor Swift
Capacity-wise, venues also can't accommodate for all of the "Our Song" singer's massive fanbase.
Thankfully, Empower Field at Mile High can hold 76,125 fans, which is more than the average space, so you might have a shot at seeing T-Swizzle after all — or you could win tickets.
How to win tickets to Taylor Swift in Denver
Big Rob has your chance to score Taylor Swift tickets all week long with "Nearly Impossible Trivia." Tune in every day at 4:30 p.m. and have your 99.9 The Point app ready for your chance to go to the show.
We'll have more tickets to give away in December. Stay tuned for details.
---
Manifest your chances of going to a Taylor Swift concert by reliving her Fearless era in the gallery below:
Revisiting Taylor Swift's 'Fearless' Era:
Released when she was 18 years old, Fearless was Swift's sophomore album. The best-selling album of 2009, it spent 11 weeks at the top of the all-genre Billboard 200, has been certified Diamond by the RIAA and is one of the best-selling albums of the 21st century.
Fearless was a hit at awards shows, too: In 2009, it was named CMA and ACM Album of the Year, as well as Favorite Country Album at the American Music Awards. At the 2010 Grammy Awards, Swift won Best Country Album and the all-genre Album of the Year honor for the record.
PICTURES: See Inside Taylor Swift's Luxurious Childhood Home
Taylor Swift's luxurious childhood home is for sale for just under a million dollars, and pictures show a well-appointed residence that's a fitting home for a future superstar. The 5-bedroom, 4-bathroom, 3,560-square-foot Georgian Colonial in suburban Reading, Pa., has been completely renovated, and it features a sweeping staircase, a formal dining room, a study with a fireplace and a formal living room with a fireplace and French doors that open onto a side porch.
There's also a gourmet kitchen, a large master bedroom with an attached master bathroom, a bonus room, a separate laundry room and a detached garage.