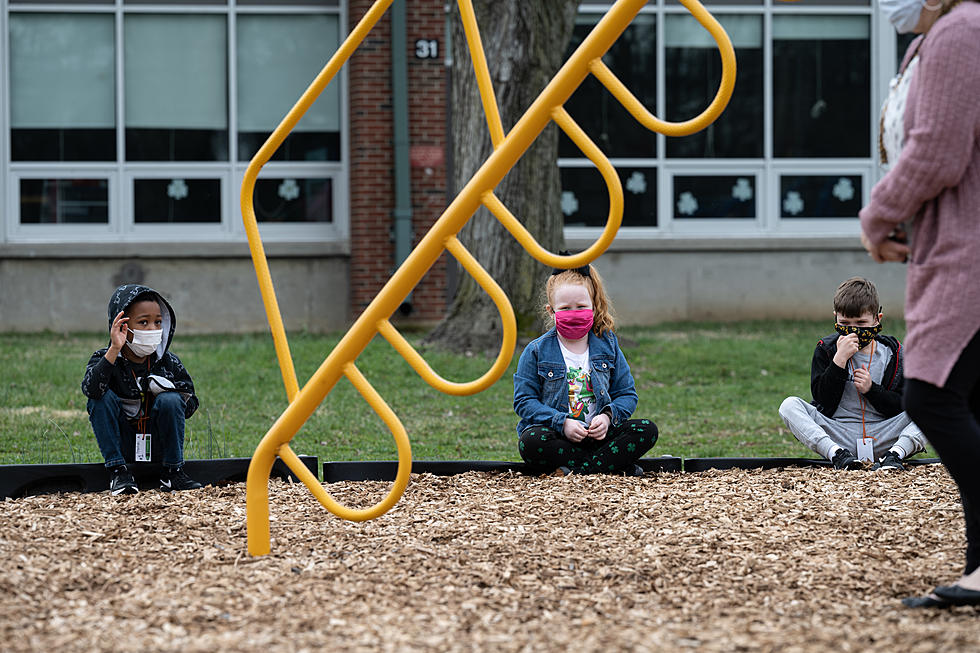 Students Ages 2+ Required to Wear Masks In Jefferson County Schools
Jon Cherry, Getty Images
The Jefferson County Public Health department announced on Monday, Aug. 16 that children ages two and older will be required to wear masks in schools and at school-based extracurricular activities. The requirement also extends to other childcare settings in Jefferson County.
The new public health order does not require vaccines. However, any unvaccinated faculty, staff and students will be required to undergo routine testing throughout the school year. This follows Governor Jared Polis's recent suggestion that frequent screening be implemented in schools, along with vaccinations and mask mandates.
The order goes into effect on Tuesday, Aug. 17 and will be in place until public health officials deem it unnecessary.
Dr. Dawn Comstock, Executive Director of JCPH, says the motivation behind the mandate is to keep in-person learning as the priority throughout the year. The health department has looked at patterns and numbers from other states who have not instituted this type of mandate, and they've observed several students sent home for quarantines. The concern is the more students who are sent home, the more it impairs their learning ability as they are not physically in class.
According to the release from JCPH, in Jefferson County alone, there have been 535 new cases of COVID-19 recorded. They are tracking numbers of reported cases and note that nearly 100% of new cases are the Delta variant. Coincidentally, the Delta variant is significantly more dangerous than the original strains of the virus to people who are 19 and younger.
Jefferson County Public Helath is calling for schools in the county to implement testing policies that, by September 7, 2021, require any staff or students who are unvaccinated to be tested weekly.
They also continue to suggest social distancing of six feet when masks are not being worn.