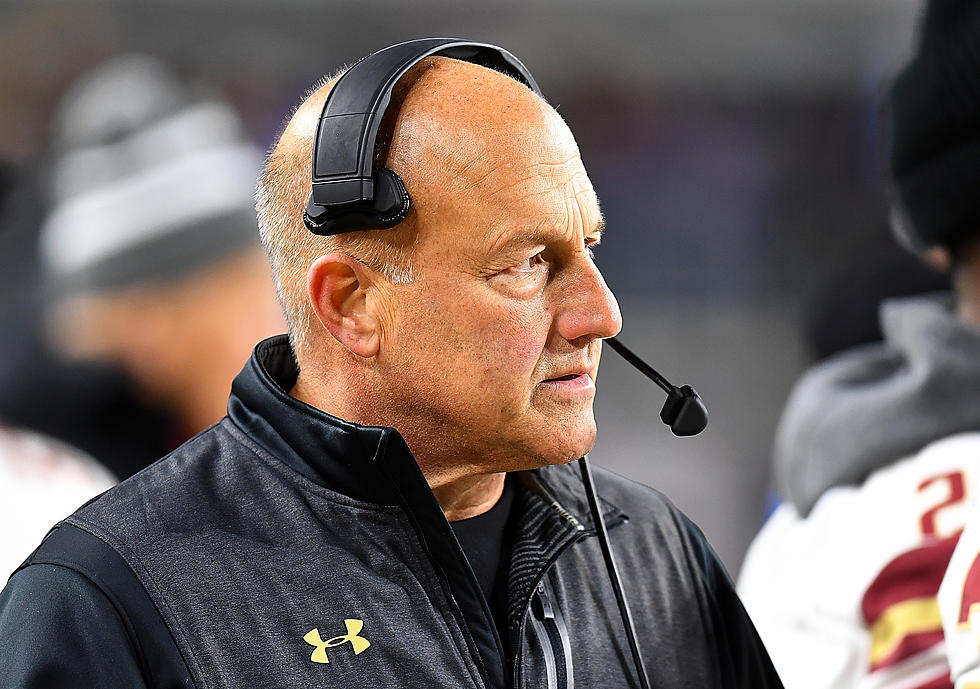 Steve Addazio's Time at CSU is Officially Over After Just One Complete Season
Joe Sargent, Getty Images
After a frustrating season that saw the Rams go 3-9 with multiple blunders even when things seemed to be working well, several sources have broken the news that Steve Addazio is officially out of Fort Collins.
The Coloradoan's Kevin Lytle and Michael Spencer with CBS4 have confirmed the rumors: CSU has fired head coach Steve Addazio.
Speculations have been running high all week as frustrated Rams fans have been calling for a change in the program. Admittedly, several did not believe this action would be taken, even after Addazio's buyout reportedly dropped to $3 million today (Dec. 2).
Addazio was the second-highest paid coach in the Mountain West and repeatedly told media and fans alike that the Rams were "right there".
In his defense, a program rebuild is difficult and takes more than one full season. It does require patience. However, Addazio was coming into a program that held Trey McBride, who is suspected to go in the first round for the NFL draft, Ryan Stonehouse, an all-star kicker, a star-running back in Dante Wright, and several others.
The tools were there, they were just mismanaged.
So, it comes as a surprise to many that the plug was actually pulled today instead of giving Addazio an additional season.
CSU Athletics Director Joe Parker commented on the news through a CSU Athletics press release, saying:
The decision we have made today is not one we take lightly...I am grateful to Steve Addazio and his coaching staff for their steadfast commitment to our student-athletes [...] However, after a thorough review of where our program stands today and our outlook for the future, looking at the totality of factors, I felt this was a necessary step.
Now, several sources have reported that Parker will be meeting with players at 11 o'clock this morning (Dec. 2).
We will continue to update the story as more details are released and will follow the process and CSU finds its new head coach.
---
According to an official release from CSU Athletics, a national search for the next head coach has commenced immediately. In the interim, senior associate head coach Brian White will serve as CSU's head coach.
CSU Rams Fans Through the Years
UP NEXT: 10 of the Best Athletes Born in Colorado