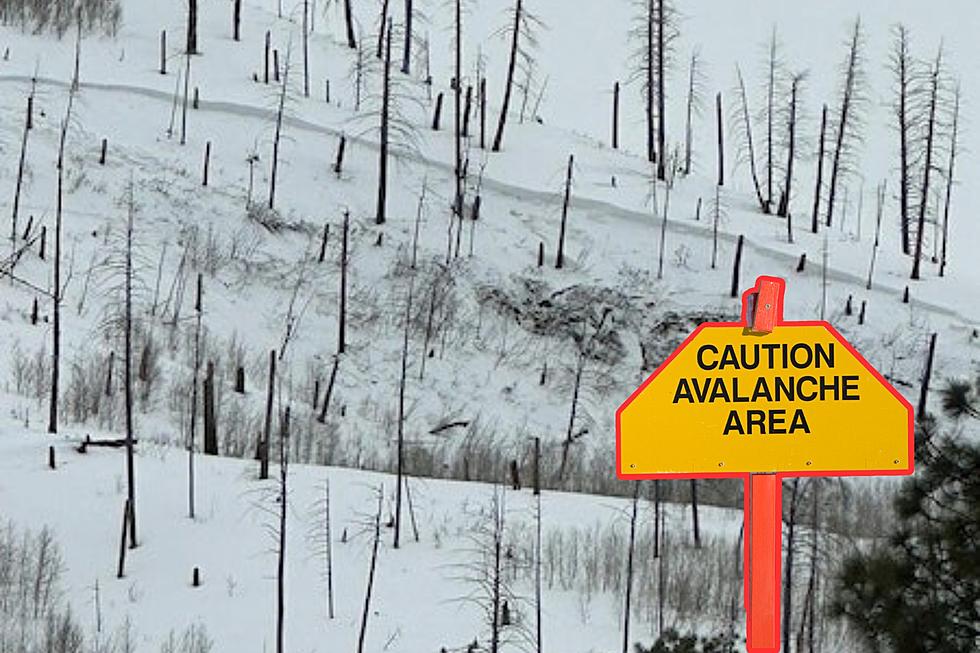 Two Skiers Caught and Killed In Southwest Colorado Avalanche
Colorado Avalanche Information Center/Canva
Two skiers were tragically killed over the weekend in a southwest Colorado avalanche.
Search and Rescue Efforts Turn Into Recovery Operation
According to the Colorado Avalanche Information Center, two backcountry skiers were reported overdue on Saturday from their trip near Vallecito Reservoir. A search was launched by the La Plata County Sheriff's Office.
It was just before midnight when a Flight For Life helicopter spotted an avalanche southeast of the reservoir. Apparently,  rescuers saw tracks entering the avalanche but not exiting. Eventually, La Plata Search and Rescue found the bodies of the two skiers buried in about four feet of avalanche debris.
The CAIC estimates the avalanche happened at around 11:00 Saturday morning. The avalanche is characterized as a skier-triggered slide at an elevation of about 8,400 feet. (Pictured below)
6 Avalanche Fatalities In Colorado
There has now been a total of 6 avalanche fatalities in Colorado this season. The two weekend deaths are the first Colorado fatalities since January 7 when two snowmobilers were killed southwest of Rollins Pass. Nationwide, there have been 12 avalanche fatalities so far this season.
Snowmobilers Caught In Separate Slides
Meanwhile, the CAIC says a snowmobiler was caught, carried, and injured in the Hourglass Path near Wolf Creek Pass. Additionally, the CAIC says there is an ongoing search for a snowmobiler in a third area of the southern mountains.
Avalanche Danger Slowly Diminishing In Colorado
The avalanche danger is gradually decreasing in Colorado, according to the CAIC. Currently, avalanche danger is rated moderate across the state - at level 2 out of 5. The CAIC warns that avalanches can still be triggered on specific slopes.
15 Affordable Colorado Ski Trips To Enjoy This Winter
Ready to hit the slopes this winter? Is the price tag is holding you back? Sharpen your skis with 15 affordable ski trips you can start planning right now.
8 Fabulous Places For Snowshoeing Fun In Colorado
Colorado is a winter paradise for outdoor enthusiasts that love the snow and there is no shortage of places to go. If you are a snowshoer, or you're thinking of giving it a try, here are 8 fabulous places in Colorado that offer some awesome snowshoeing trails.