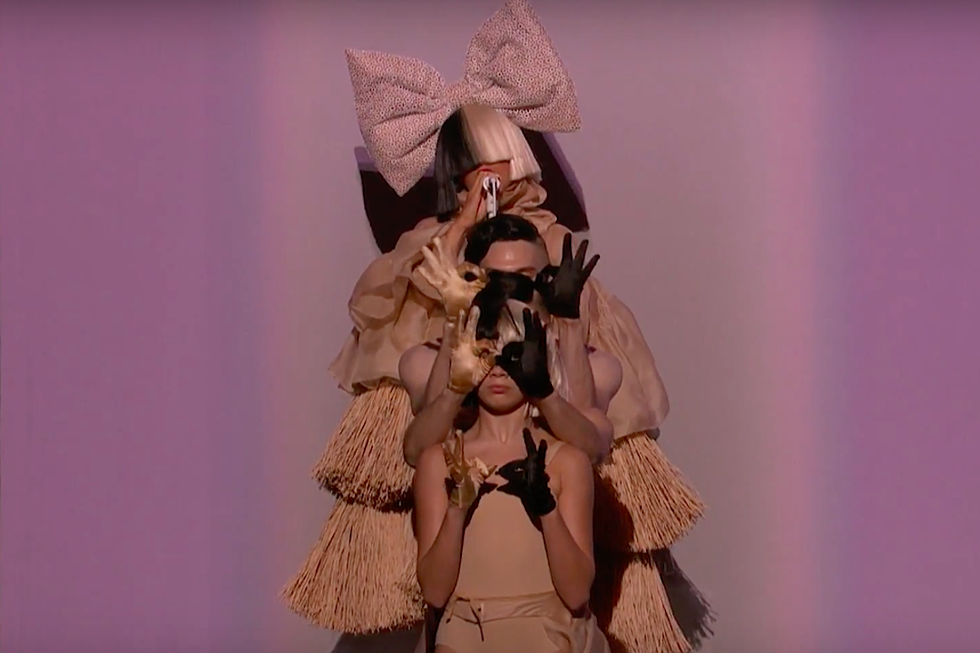 Sia Brings Her 'Cheap Thrills' to 'The Voice' Finale: Watch
YouTube
For a song that was passed over by several major recording artists, "Cheap Thrills" sure is having the last laugh.
Last night (May 24), the inimitable Sia brought her bewigged dancers, giant bow and big ol' ruffly dress to the stage of The Voice finale, where Alisan Porter claimed the crown alongside her mentor this season, Christina Aguilera.
Much like her recent performances, including her star-studded set at Coachella, Sia stood stoicly in the background while belting out her chart-topping This Is Acting track, allowing her dancers — including Maddie Ziegler — to happily skip, jump and make goofy faces all around the stage.
"Cheap Thrills" has already landed atop the charts at No. 1 in well over a dozen countries worldwide, and has since climbed to No. 34 in the US as of this week. (With a Voice performance, the song's continued ascent seems all but inevitable.)
If you like what you Sia, you're in luck — she's about to head out on tour for the first time in five years, and she's bringing Miguel too.