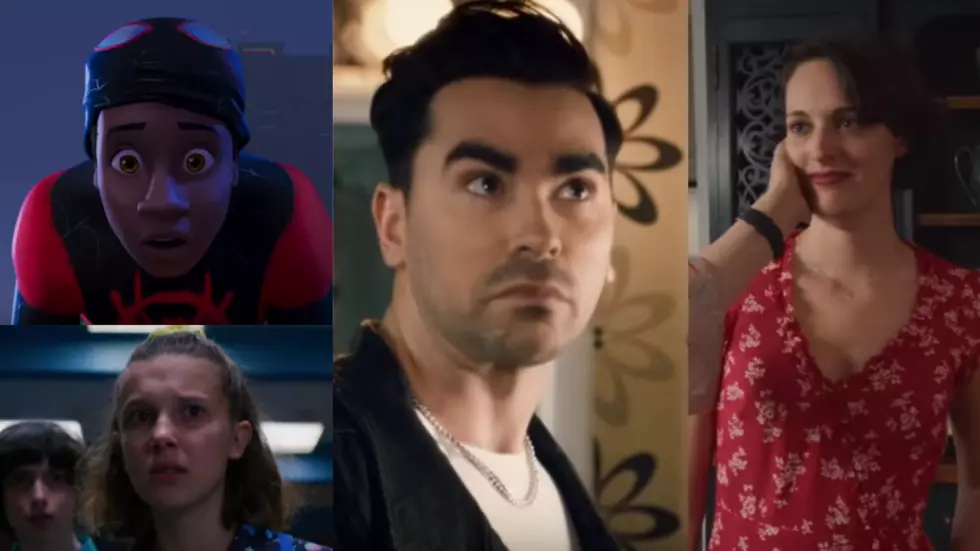 Scruggs' Blog: 5 Things You Need to Watch Over the Long Weekend
Sony Pictures Entertainment, Pop TV, Netflix, and Amazon Prime on YouTube
When a long weekend rolls around, that usually means more free time on your hands to spend loafing on the couch and relaxing from a crazy summer. With so many options via your streaming services, how do you choose how to waste your time?
That's what I'm here for. As a resident Netflix/Amazon Prime expert, I want to impart some of the greatest streaming choices I've made thus far onto you.
Here's what you need to watch this weekend, and tell me if you agree or disagree in the comments!
1. Fleabag
Writer/producer/acting powerhouse Phoebe Waller-Bridge is incredible in this series, which will feel entirely too relatable if you're a single woman in the world right now. If you're not a single woman in the world right now, stay for the laughs and delicious British accents.
2. Spider-Man: Into the Spider-Verse
Why have you heard so much about this animated film? Probably because it's star-studded and so freaking good. I've never seen a more gorgeous mixture of animation, plus it's fun for the whole family. Bonus: it's streaming on Netflix.
3. Stranger Things Season 3
OK, so technically this one's not out yet, but it hits Netflix at midnight tonight (streaming on July 4) and based on how fantastically well-acted and well-written the past two seasons were, we can expect greatness from season 3.
4. Schitt's Creek
"Why have I waited so long to watch this?" Said everyone the moment Netflix uploaded the first few seasons of the show on their streaming service this month. It's a heartwarming story about family and features some pretty amazing character development...consider me addicted. Plan to binge the whole thing in two days.
5. Murder Mystery
I sat down to watch this on a normal weekday afternoon and honestly did not expect to enjoy it as much as I did. Jennifer Aniston and Adam Sandler make a super believeable married couple who get into all sorts of international hijinks, and the only thing that I couldn't understand was why Aniston wears a skintight dress on an overnight flight. Everything else holds up.
Stream these shows now and let us know which one is your favorite in the comments. What did we miss? Which show/movie is the best?