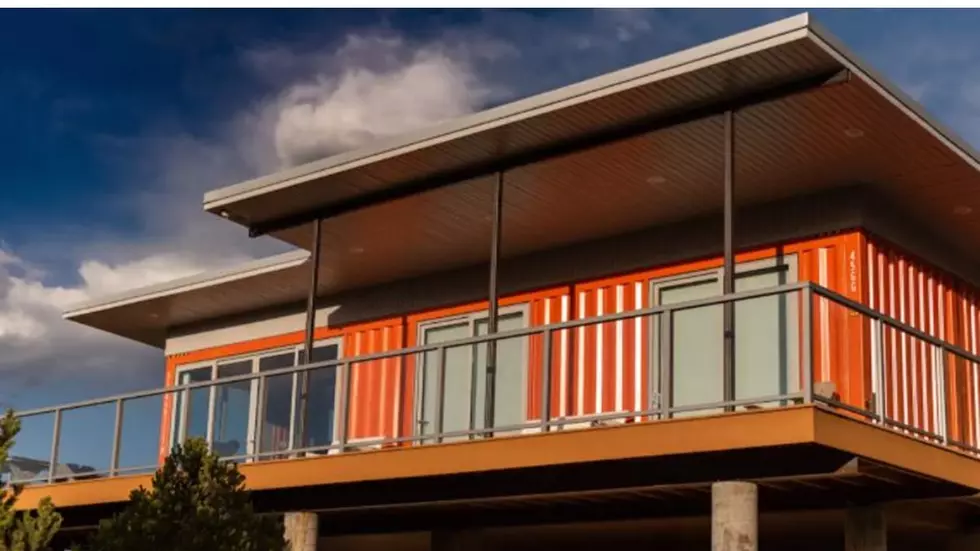 Salida AirBnB Inside a Shipping Container Amazes with Views
Laura via AirBnb
Just saying the words, 'Sangre de Cristo' brings a feeling of relaxation over me. Salida lies within the foothills of the Sangre de Cristo, and this place comes cheap.
What a great opportunity to check out a part of Colorado that you have not experienced yet. Salida is about 3 1/2 hours from Fort Collins, southwest of Colorado Springs.
At less than $300 a night, sleeping six, you can get a group (restrictions are lifting) and get a great Colorado vacation in, without spending a whole lot.
Sure, it's a shipping container, but imagine this: Tell everyone that it was used to ship bananas (it's not true, but it's fun.) Plus, Salida lies in the 'banana belt' of Colorado with downsloping winds keeping it pleasant throughout the year.
Your views at this AirBnB shipping container will amaze you as you look out at the Collegiate Peaks, known to be the highest concentration of 14'ers in Colorado. They're named 'Collegiate' because peaks in the area are named after universities: Mount Yale, Mount Princeton, etc.
The 'university' thing will give you some juxtaposition on your trip. Sipping on some wine while gazing upon Mount Princeton, staying inside a shipping container.
Seriously, this place does look like a fun, scenic place to stay, and Salida is a great Colorado town.
You can check out the listing HERE.
Salida Shipping Container AirBnB
The 6 Most Difficult 14ers In Colorado