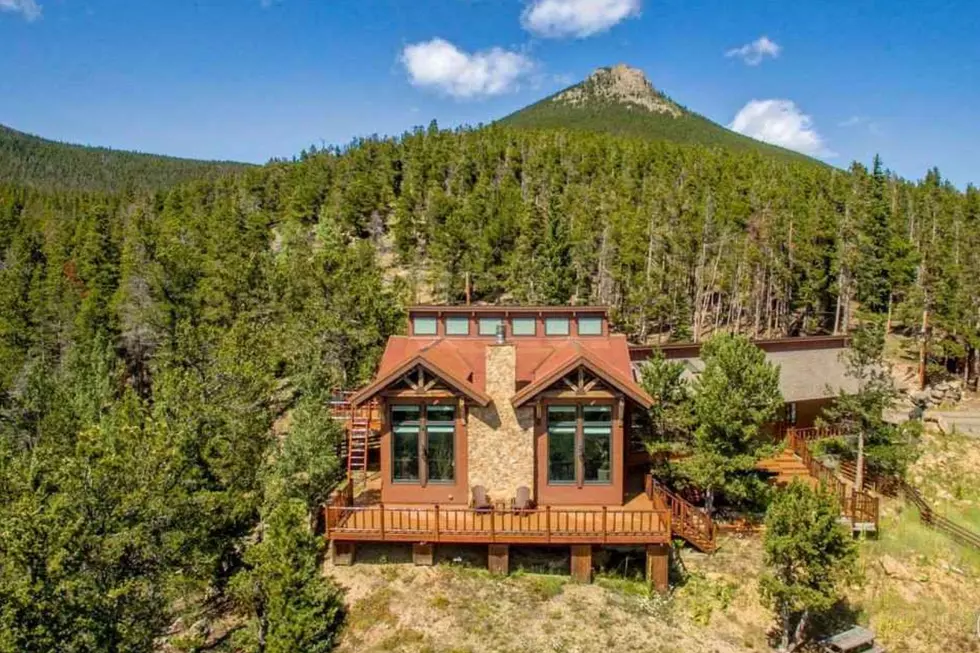 Rocky Mountain High: This Home Has the Best Backyard in the World
Christian Collinet Brokered by: First Colorado Realty
If you take Colorado State Highway 7 and head south out of Estes Park, you will see serene mountain views the entire drive. One home at the end of Goblins Castle Road is truly special.
This home has an epic backyard. Not just any backyard, but a 285,807-acre park known as Rocky Mountain National Park. In fact, the listing states the closest neighbor to the home is the iconic national park.
The views from the home located at 772 Goblins Castle Road could be well worth the price tag by itself. It also doesn't hurt that there are three bedrooms, two and a half bathrooms, 3,045 square feet of living space, and 5.6 acres of land on the property either.
The Estes Park home is listed on Realtor for $2.1 million equates to approximately $690 per square foot of living space.  Just imagine all of the elk, deer, and other wildlife that pass through this property on a daily basis. It truly has to be a sight to see.
Rocky Mountain High: This Home Has the Best Backyard in the World
This Estes Park home is listed for $2.1 million backs right up to Rocky Mountain National Park.
The National Park Service state that more than 4.6 million people came to Rocky Mountain National Park in 2019. One lucky owner will be able to have the national park that millions from all over the world come to see as their backyard. For more information on the home located at 772 Goblins Castle Road in Estes Park listed for $2.1 million, see the full listing on Realtor.
Source: Realtor
30 Of Northern Colorado's Top Rated Mexican Restaurants
One thing to know about Northern Colorado... there is no shortage of Mexican restaurants in our area - great ones too.
If you've got a craving for a seriously mouthwatering Mexican meal, consider checking out one of the 30 highest-rated Mexican restaurants in Fort Collins, Loveland, and Greeley - according to
TripAdvisor
- to best satisfy your craving:
This Inflatable Paradise In Colorado Is So Much Fun. Ever Been?
Northern Colorado's bounce house King, Jumpin', is fun for kids of all ages.
Peek Inside Denver's Luxurious Osage Street Castle
An opportunity like this doesn't come around very often!