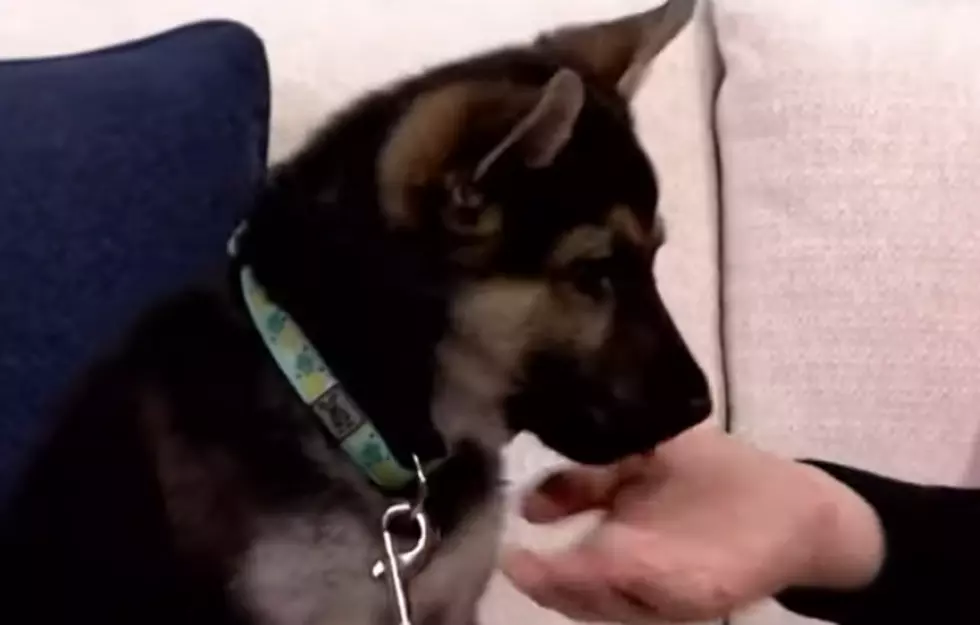 UPDATE: Puppy Gets Private Plane to Fort Collins For Life-Saving Surgery
KING 5 on YouTube
Update: KDVR has reported that the surgery was unsuccessful today, but in 6-8 months, they will be able to try open heart surgery on Logan and try again.
Logan is a 12-week-old German Shepherd puppy with a fatal heart condition, and when he arrived at a shelter in Washington, vets weren't sure that he would make it.
Volunteers at the shelter began making Logan a bucket list for his final days, but then a second chance came knocking: Colorado veterinarians who saw Logan's viral story on social media reached out and said they might be able to save his life.
According to KDVR, there were several obstacles in place to get Logan to Colorado: first of all, Logan's condition made it impossible for him to ride in the cargo area of an airplane and his unease in a car made a 20-hour-road-trip not likely as well.
So, Colorado and Washington animal lovers teamed up and did what they do best: they raised money for the adorable little pup, money to book him his very own private plane.
Logan's surgery is scheduled for today (Thursday, January 31) at Colorado State University, and we wish him and the veterinary team all the luck in the world!