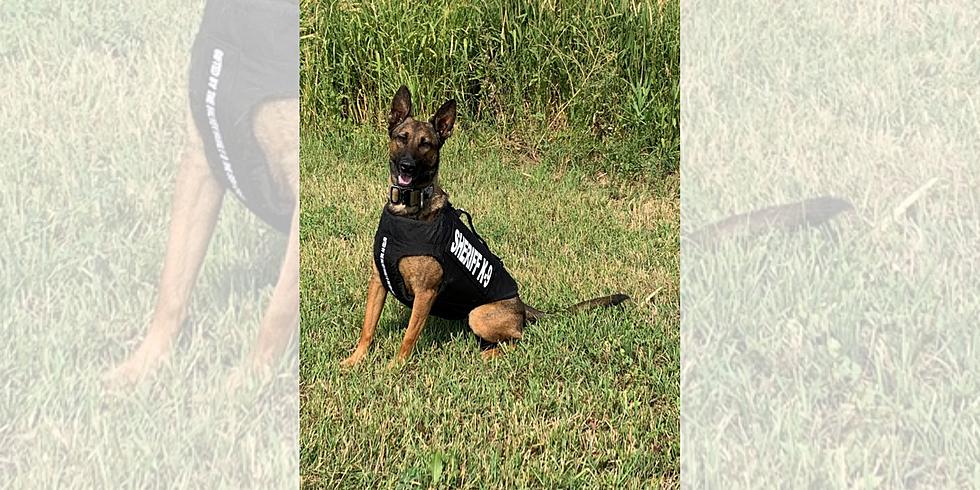 Protected K9s: Boulder County K9 Receives Protective Vest Donation
Credit: Boulder County Sheriff's Office
K9 Sapper in the Boulder County Sheriff's Office has some sweet new gear. And, it's protective.
A women from Colorado Springs named Lindsey Falvey donated the vest through the non-profit Vested Interest in K9s, Inc. Vested Interest in K9s, Inc. is a charity who provides bullet and stab proof vests to dogs serving in law enforcement across the country.
Established in 2009, the non-profit aims to provide potentially life saving gear for dogs that is custom fitted and National Institute of Justice certified. Over the last 12 years, Vested Interest has provided a valued $6.9 million across all 50 states, supplying 4,349 total vest to enforcement K9s.
With an estimated 30,000 law enforcement dogs throughout the United States, the program is open to dogs that meet the eligibilities: at least 20 months old, actively employed and certified with law enforcement.
Vested Interest accepts any taxable donation, and a donation of $960 will sponsor one vest. If you want to learn more about the charity, or how you can donate, you can go to their website, www. vik9s.org. There, you will also find an events list and how to get involved.
Northern Colorado Law Enforcement K-9 Dogs