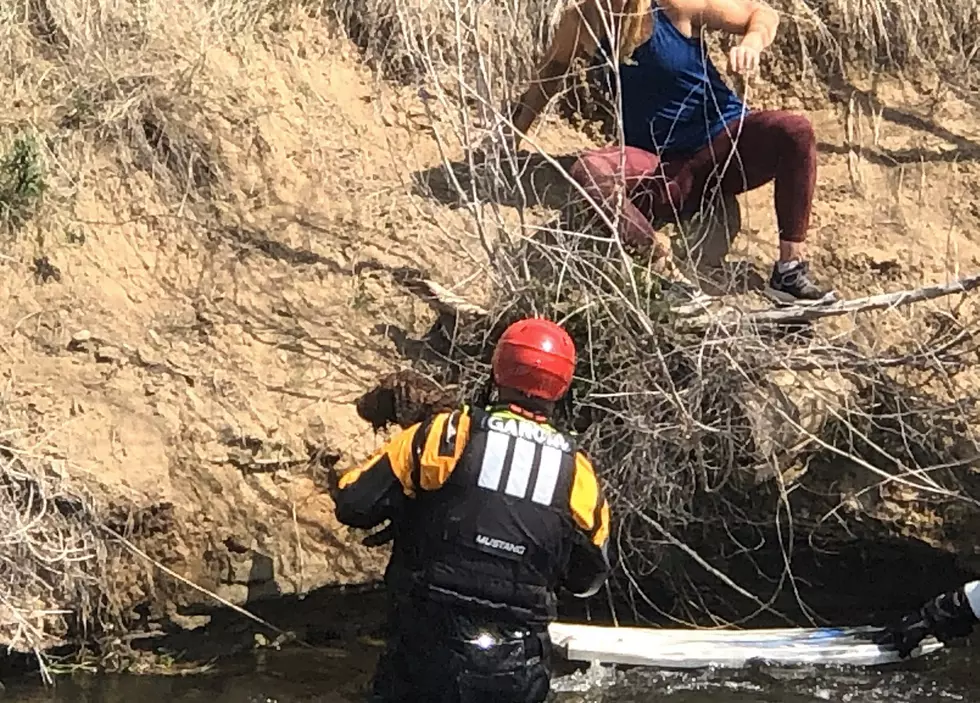 Poudre Fire Authority Rescues Dog From Canal in Fort Collins
Poudre Fire Authority, Twitter
Firefighters don't just rescue cats from trees (or, should we say, from a frozen lake with a can on its head), sometimes they rescue dogs from canals, too. 
On Thursday, the Poudre Fire Authority tweeted that they were responding to a water rescue in Fort Collins near Willox Lane. The PFA has done a number of Swiftwater rescues in the last few weeks as the summer weather arrived, and this time, they went in for a four-legged friend.
The PFA warned that canals and ditches can be dangerous to dogs, like this one, who became exhausted and submerged while trying to escape the water's pull. Fortunately, PFA firefighters were able to respond in time to get the dog out safely and reunite it with its owner.
​
Photo Gallery: 2012 High Park Fire