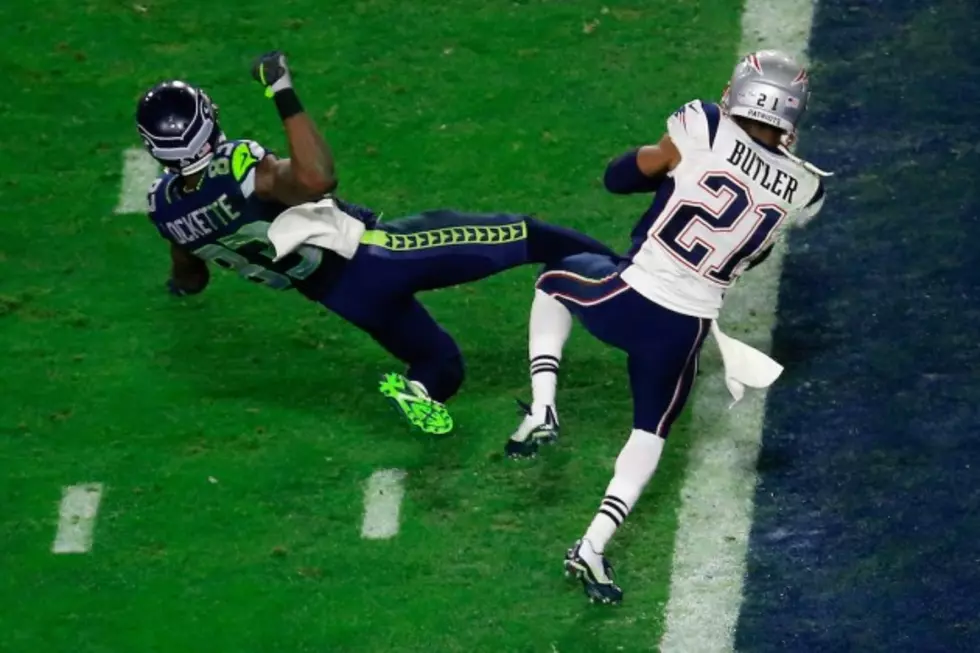 Patriots Win Super Bowl XLIX Over Seahawks, 28-24
Getty Images
Malcolm Butler made a game-saving interception of a Russell Wilson pass at the goal line, and the New England Patriots held on to beat the Seattle Seahawks, 28-24, in Super Bowl XLIX in Glendale, Ariz. on Sunday. The Patriots franchise won its fourth championship in the NFL's title game, all of them with the combination of quarterback Tom Brady and head coach Bill Belichick.
Trailing by four with two minutes to play, defending-champion Seattle drove to the shadow of the New England goal line only to have Butler pick off Wilson's second down-pass intended for Ricardo Lockette with 26 seconds remaining. The Seahawks' final drive was aided by Jermaine Kearse's juggling 33-yard catch with 1:06 left.
Brady rallied the Patriots from a 10-point deficit with two fourth-quarter touchdown passes, the last a 3-yard strike to Julian Edelman with 2:02 to play. Earlier in the final quarter, the New England quarterback broke Joe Montana's NFL record by throwing his 12th touchdown pass in a Super Bowl when he hit Danny Amendola for a score from four yards out. Brady finished 37 of 50 for 328 yards, four touchdown passes and two interceptions. He captured his third Super Bowl MVP award for his performance.
The teams were tied 14-14 at halftime, but Seattle scored 10 points in the third quarter. They seemed to have the Pats all but beaten until the late flurry.
Marshawn Lynch carried 24 times for 102 yards and a touchdown for the Seahawks. Teammate Chris Matthews led Seattle with 109 yards and a score on four receptions. Wilson completed 12 of 21 passes for 247 yards, two TDs and the decisive interception.