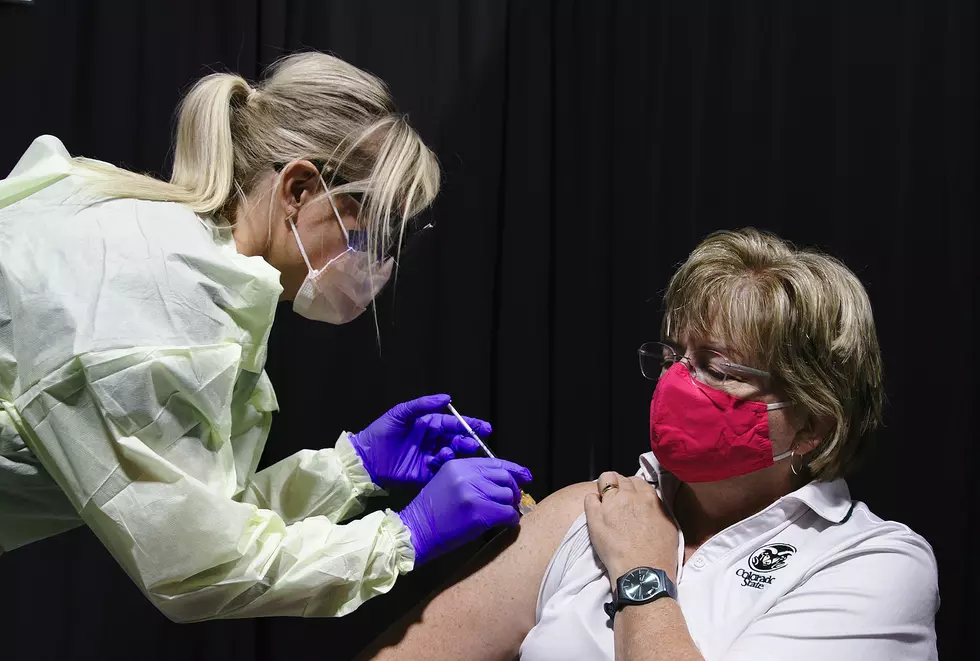 Northern Colorado Patients Receiving Experimental COVID Antibody Treatment
UCHealth
As 2020 winds down, I think it's safe to say we're looking for ANY kind of light at the end of this weird tunnel we've been walking through for the past 10 months. Here's a little light for you. Bamlanivimab, which may lessen the effects of COVID 19 in high-risk people, is now officially in Northern Colorado.
According to UCHealth, 650 doses were allotted to NoCo and some have already been used, including to a woman from Severance who is among the very first COVID-19 patients to receive the treatment.
Lindsey Junglas received one of the first doses and things already seem to be improving for her after a short amount of time. She has asthma and other underlying conditions, so her doctor at UCHealth Primary Care in Timnath determined she was eligible to be put into a lottery that randomly selects people to receive the treatment.
Junglas had some nasal congestion on November 24 but otherwise felt pretty good, but then on the 5th day, she developed a dry cough and a few other symptoms, so she decided to get tested and came back positive.
After receiving her Bamlanivimab treatment, she immediately felt better the next morning and kept progressing on the good side.
Now with all of that good news, it's important to keep in mind that the treatment is still in the very early stages and not yet authorized for people already hospitalized or who require oxygen.
Enter your number to get our free mobile app
5 Things That Are Getting Us Through This Pandemic