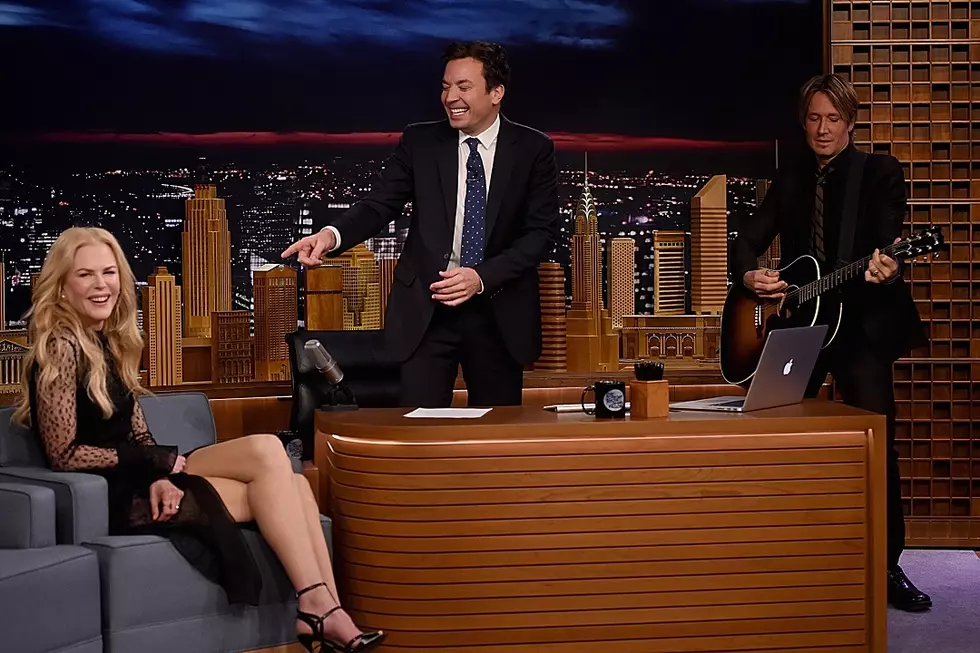 Nicole Kidman Trolls Jimmy Fallon About His Missed Opportunity to Date Her… Again
Jamie McCarthy, Getty Images
Nicole Kidman appeared on The Tonight Show Starring Jimmy Fallon for yet another unbearably sort-of-on-purpose awkward interview, where the could-have-been couple made things weird again while referencing their one time sorta-kinda-maybe date, a topic which has become a point of playful disagreement between the actress and TV host.
During their chat, the Lion star and comedian played up the awkward sexual tension of their first interview with a sketch that had Fallon dreamily glossing over with apparent lust, to the tune of "Dream Weaver," each time Kidman spoke.
The actress also revealed that there was "more to the story" regarding Fallon's missed opportunity to date her, sharing that the late night TV host blew another chance to ask her out while attending a dinner party at director David Fincher's house.
Luckily, Kidman's country star husband Keith Urban was on hand to step in when things got too awkward. Watch above.
Appearing on The Tonight Show in 2015, Kidman revealed that around 2006, while hanging out with Fallon, she had been under the impression that the two were on a date—of the romantic variety—as she had "liked" him at the time.
However, this was news to Fallon, who could not have fathomed that Kidman, often regarded as one of the world's most beautiful women and an A-list celebrity, could remotely be interested in the former Saturday Night Live comedian.
The Celebrity Breakups of 2016: