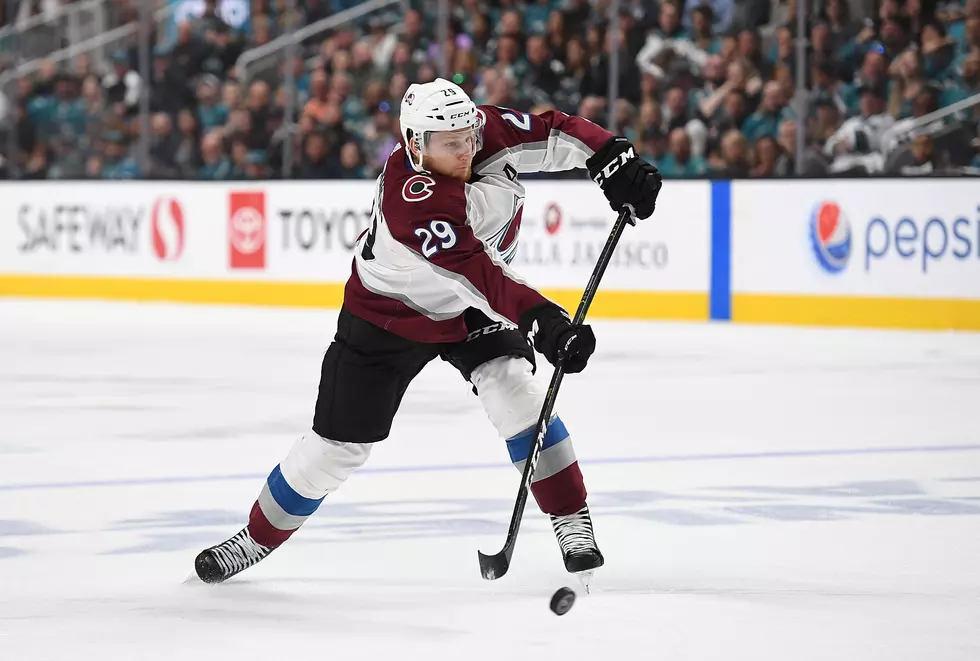 NHL Draft Move Indirectly Gives Avalanche Advantage
Getty Images
The NHL is planning to move the draft up to June and change a rule that indirectly helps the Colorado Avalanche.
The NHL has decided to change the way they're doing the draft this year to ensure that a team can't win the lottery and the Stanley Cup in the same season. Not only are they planning to move the draft to June, but now, instead of holding the normal three draws for the three top spots, they'll draw lottery balls for only the first overall selection. The last time this system was used was back in the 2012 season.
According to Mile High Hockey, this change will help teams at the bottom of the standings.
Detroit Red Wings and Ottawa Senators can only move down one pick and are guaranteed to be picking in the top three. This is in contrast to the past few years where the team at the bottom of the standings was able to move down to the fourth overall pick.
In 2017 and 2019, the Avalanche had the best odds to win the "top prize" in the draft. However, they ended up being "jumped" by three teams, causing them to slide down the order and lose the pick.
In addition to going back to only one draw, the league is also going back to the "old system" where teams can only move up four spots in the order. Basically, someone outside the bottom 5 can win, they just wouldn't move up to the first pick. There are a maximum of four spots available to move up for the winning team.
If nothing changes, no team in the Central Division can select any higher than the fifth overall. The odds strongly favor no Central Division team selecting in the top 5. That being said, none of the great players available will be going to teams in the Central Division. That gives the Avalanche a unique ability to stay at the top of the division.
Enter your number to get our free mobile app
Denver Street Art: 50 Murals From The Mile High City