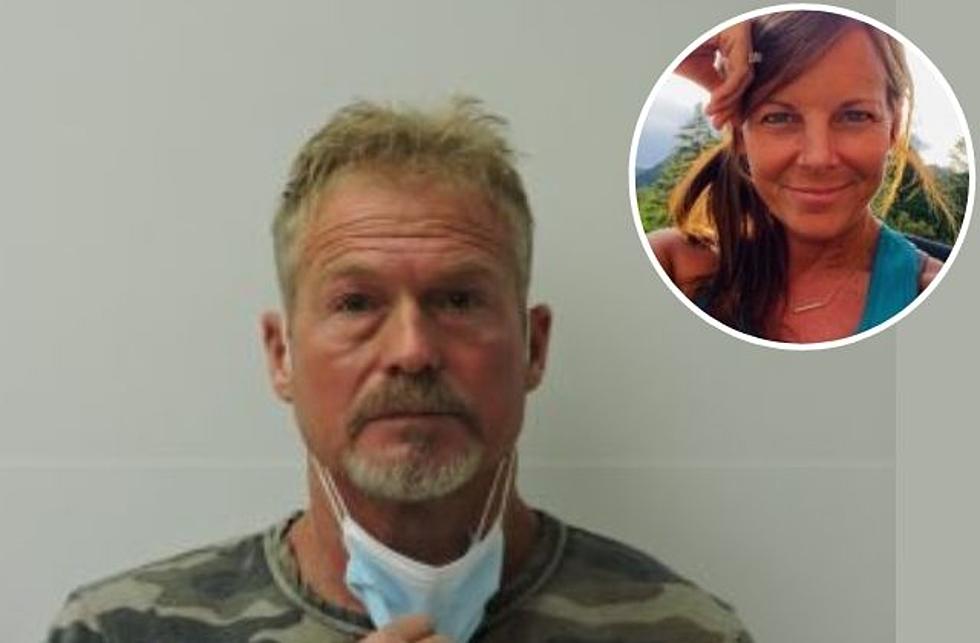 Morphew Hearing: Data Reveals Affair, Details of Missing Colorado Woman's Disappearance
Chaffee County Sheriff's Office
The first day of a four-day preliminary hearing regarding Barry Morphew is underway at the Chaffee County Courthouse.
Barry is accused of murdering his wife, Suzanne Morphew, who disappeared on May 10, 2020, after reportedly going for a bike ride and never coming home. Investigators believe that she is no longer alive, although they have not recovered her body.
After staying mum about the case for nearly a year, authorities arrested Barry this May. He is currently in the Chaffee County Detention Center, facing the following charges:
Murder in the First Degree
Tampering With a Deceased Human Body
Tampering With Physical Evidence
Possession of a Dangerous Weapon
Attempt to Influence a Public Servant
Forgery
Misdemeanor - offenses relating to mail ballots
According to FOX21, this week's hearing will determine whether or not there is enough probable cause to continue Barry's case. Commander Alex Walker of the Chaffee County Sheriff's Office (CCSO), the court's first witness, discussed body camera footage showing the discovery of Suzanne's bike — reporter Lauren Scharf noted that the Morphew's daughters, Mallory and Macy, cried watching the video.
Walker said that searches for Suzanne are still ongoing.
The hearing also revealed that, at the time of her disappearance, Suzanne had been having a two-year affair with Jeff Libler, a man from her hometown in Indiana.
Investigators became aware of the infidelity after listening to recordings from a spy pen. Denver7 reports that Suzanne purchased the spy pen because she suspected that Barry was having an affair. Walker noted that there is not evidence of infidelity on Barry's part.
FOX21's Scharf live-tweeted texts between Suzanne and her best friend Shiela Oliver, which alluded to troubles in the Morphew marriage. Special Agent Kenneth Harris of the FBI also took the stand to talk more about the affair and the state of the marriage.
Officials are live streaming the proceedings in the main hall of the Chaffee County fairgrounds, although the public does not have access. The hearing will resume at 9 a.m. on Tuesday (Aug. 10).
Northern Colorado's Most Puzzling Cold Cases