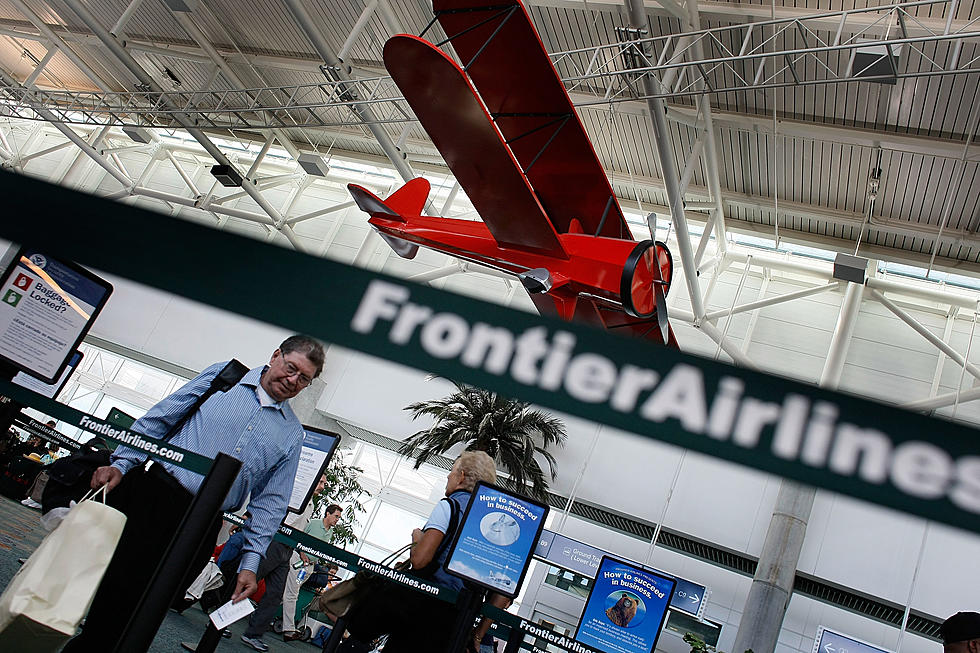 Man Arrested on Plane at DIA for Threatening Texts and Comments
Credit: Joe Raedle, Getty Images
A man was arrested Thursday night on a Frontier Airlines flight at Denver International Airport.
Richard Jason Porter was placed under arrest for investigation of one count of endangering public transportation.
Porter allegedly sent threatening text messages as well as making statements a fellow passenger interpreted as a threat.
The contents of the text messages are currently redacted from the probable cause statement.
Porter has posted bond and will have his second advisement on Jan. 22.