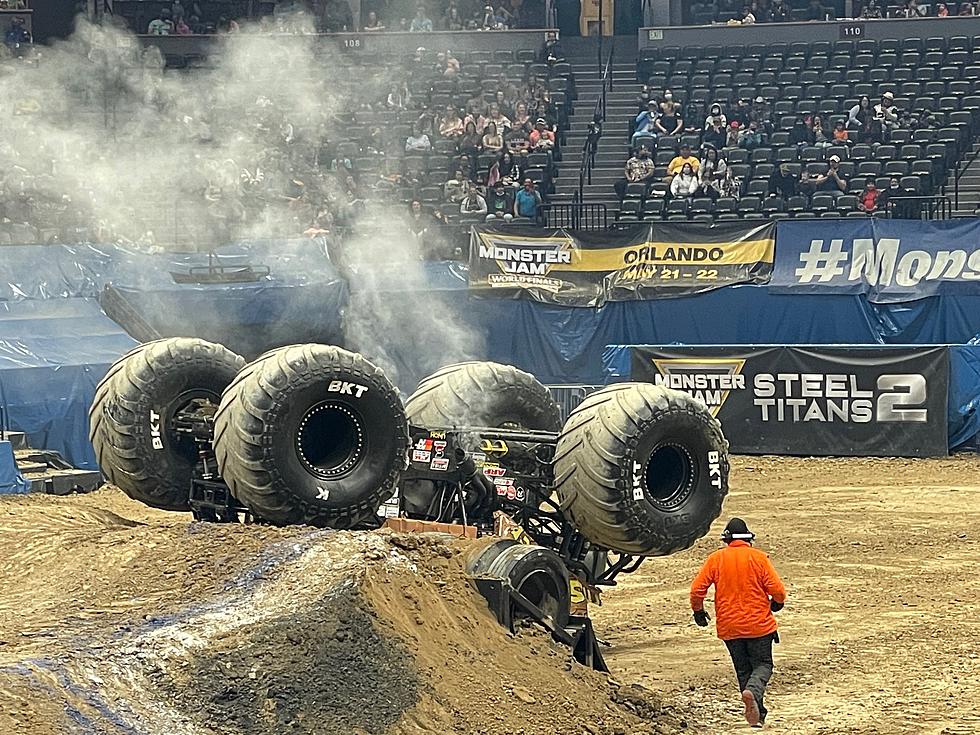 Love Monster Jam? Here Are 25 Photos From Monster Jam In Colorado
Big Rob TSM
Monster Jam and Grave Diggers 40th Anniversary show took over Colorado Valentine's weekend and we were there right in the front row to get you these amazing pictures!
Monster Jam Live in Denver, Colorado
In my house, Monster Trucks are a big deal. My 5-year-old son, Rylee, probably has close to 300 Monster Truck toys. Needless to say, whenever these big trucks are in town, we go see them. The Ball Arena in Denver hosted a weekend full of Monster Jam celebrating the 40th Anniversary of the most famous Monster Truck in the world, Grave Digger, and we were there in the front row to snap these amazing pictures to share with you.
Love Monster Jam? Here Are 25 Photos From Monster Jam In Colorado
We love Monster Trucks around our house. Here are some ridiculously cool photos we took at Monster Jam in Denver at Ball Arena.
Monster Jam is planning a show at Empower Field at Mile High this spring and we can't wait. They've only done one Monster Jam show ever at Mile High and that was back in 2019. The stadium shows are ridiculous because of how much more room they have to race, jump and play. It's going to be awesome. The pre-sale is this week for the April Show if you're interested in getting in on the action.
We're Obsessed With These Front Row Pictures From WWE Raw In Denver
WWE Raw was at the Ball Arena in Denver recently and we got to sit front row and take pictures of all of the action. Here are some of our favorites.
Time To Meet The Girl Scout Cookies. What Is Colorado's Favorite Cookie?
With so many options these days, let me introduce you to the current Colorado Line-up of Girl scout Cookies including the new "Adventureful" brownie cookie.