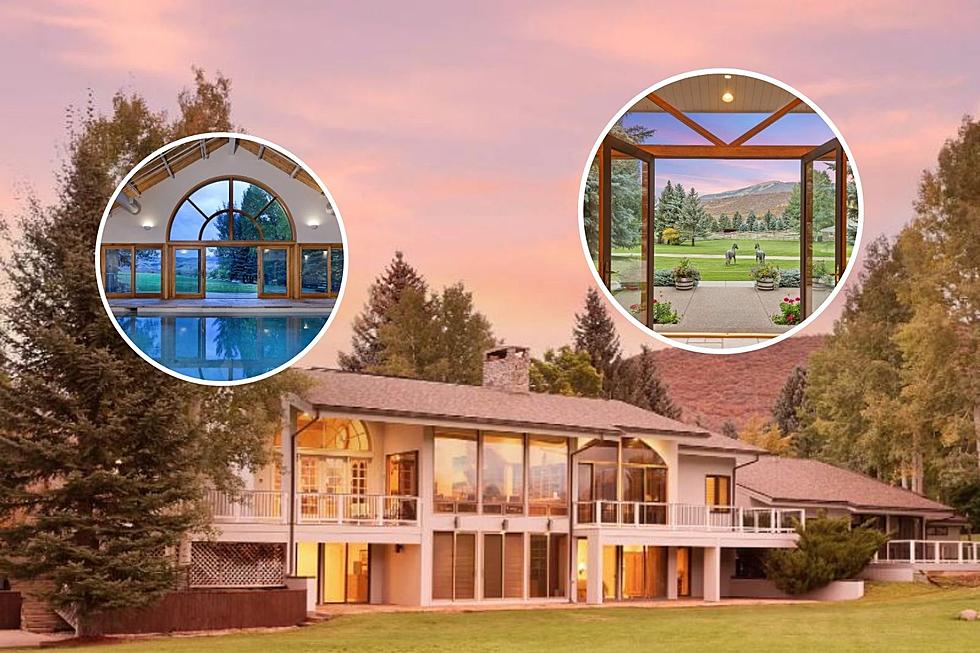 Live Out Your "Yellowstone" Dreams at This $55 Million Aspen Ranch
Aspen/Glenwood MLS // Zillow
It's no secret that Colorado's housing market is pretty much the worst — $500,000 basically gets you a studio apartment.
Okay, I'm obviously kidding, but the Centennial State is ridiculously expensive when it comes to real estate. To cope, in a moment of either ignorance or manifestation, I turn to the Internet, searching for mansions I can't afford with abandon.
It was during my last online escapade that I stumbled upon an absolute beauty: a $55 million, 22,684 square foot ranch in Aspen.
According to Zillow, the Merry Go Ranch is a 10-bedroom, 13-bathroom paradise with an eight-stall barn and 21.38 acres for raising horses. It's not exactly the Dutton Ranch, but I think this is as close to Yellowstone living as you can get.
Located at 1650 McClain Flats Road, the ranch is also made for athletes, featuring a 13,000 square foot gym complete with tennis ball courts, racquetball courts, and a running track. There's a basketball court outside too.
If sports aren't your thing, you can relax in the indoor pool or in front of the living room fireplace, which takes up an entire wall. Take a trip out to one of your backyards and bask in some of the best mountain views you'll ever see.
Ready to manifest? Let's do it. Look inside the $55 million Aspen ranch in the gallery below:
Live Out Your "Yellowstone" Dreams at This $55 Million Aspen Ranch
It's not quite the Dutton Ranch of "Yellowstone," but it sure is something. Located in Aspen, the Merry Go Ranch features acres of land, an indoor pool, a 13,000 square foot gym, and more. The cost? $55 million. Pretend you won the lottery, and read on to see what could be yours.
Looking for something more affordable? Check out the cheapest houses in Fort Collins for rent right now in the gallery below.
Cheapest Houses in Fort Collins for Rent
Unfortunately, Colorado's real estate market isn't quite an HGTV dream. However, there are semi-affordable houses in the Choice City — especially if you're willing to rent. Read on to see the cheapest houses in Fort Collins for rent right now.