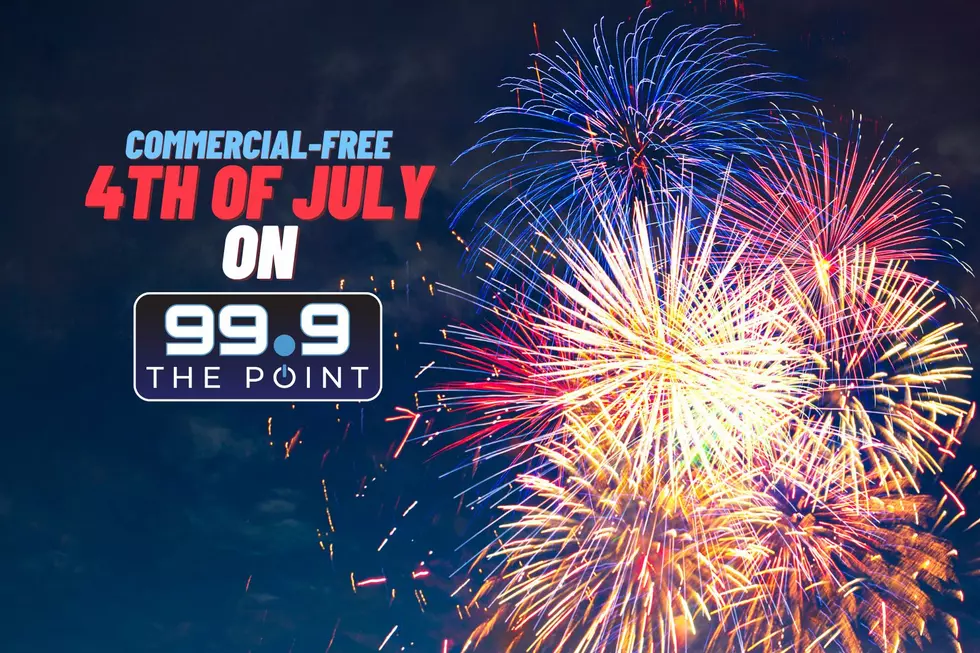 Join Us For The Commercial-Free 4th Of July On 99.9 The Point
Canva
The fireworks over Lake Loveland are back for 2022 and 99.9 The Point is proud to be teaming up with Loveland Parks & Rec and VisitLoveland.com to make it the best one yet! Starting at 6 pm on the 4th of July, Townsquare Media's 99.9 The Point will kick off our Commercial Free 4th of July powered by our friends at Loveland Parks & Rec and VisitLoveland.com. In addition, when the massive fireworks show begins over Lake Loveland just after 9 pm, 99.9 The Point will be playing the official soundtrack for their fireworks show. Not only will you get the beauty in the sky from the most extensive fireworks display in all of Northern Colorado, but you'll also be able to enhance your experience like never before by turning on 99.9 while you watch to hear a custom playlist built just for this event.
Regardless of where you'll be enjoying your 4th of July, thanks for doing it while listening to 99.9 The Point.
Happy Birthday, America!